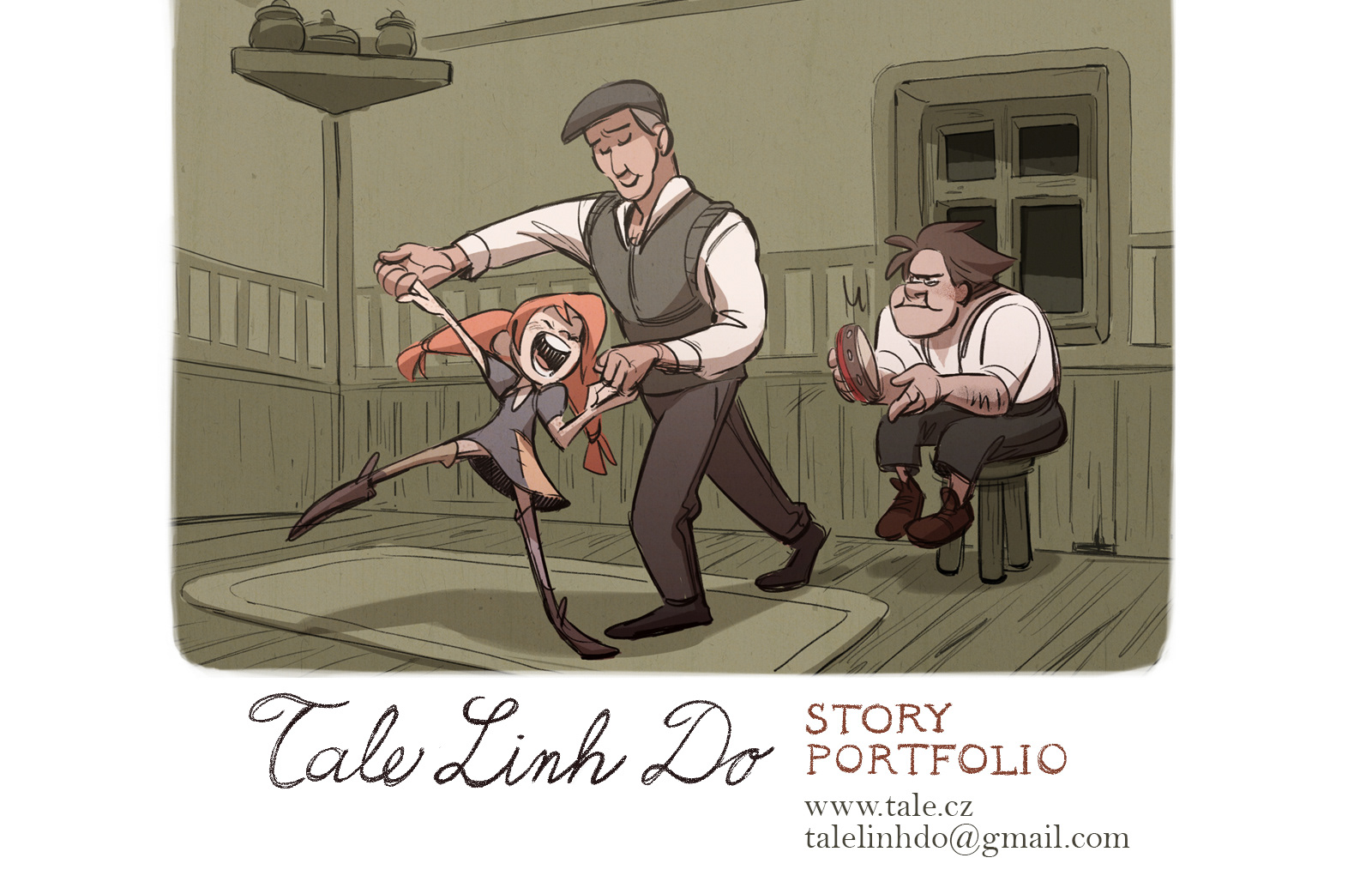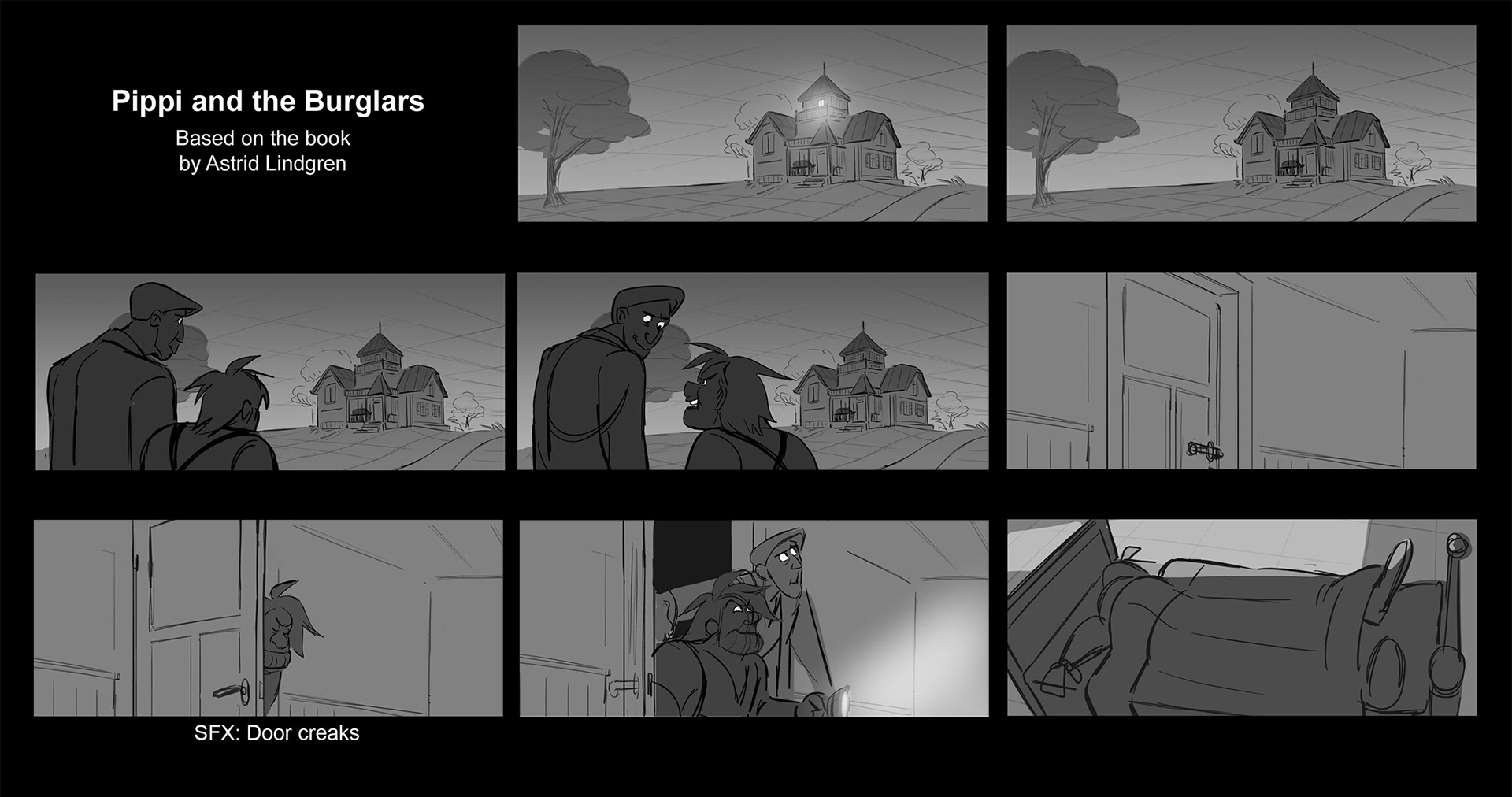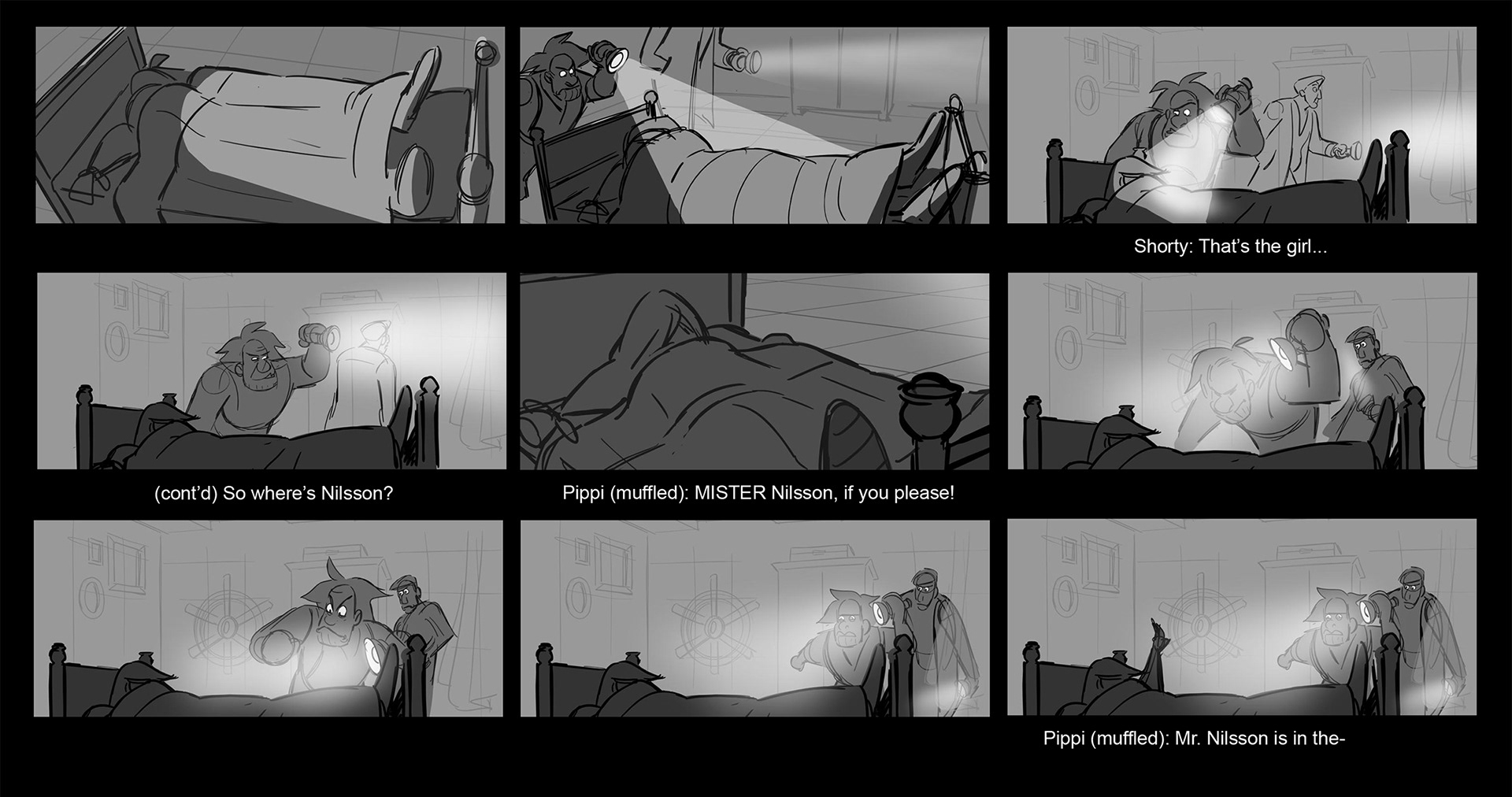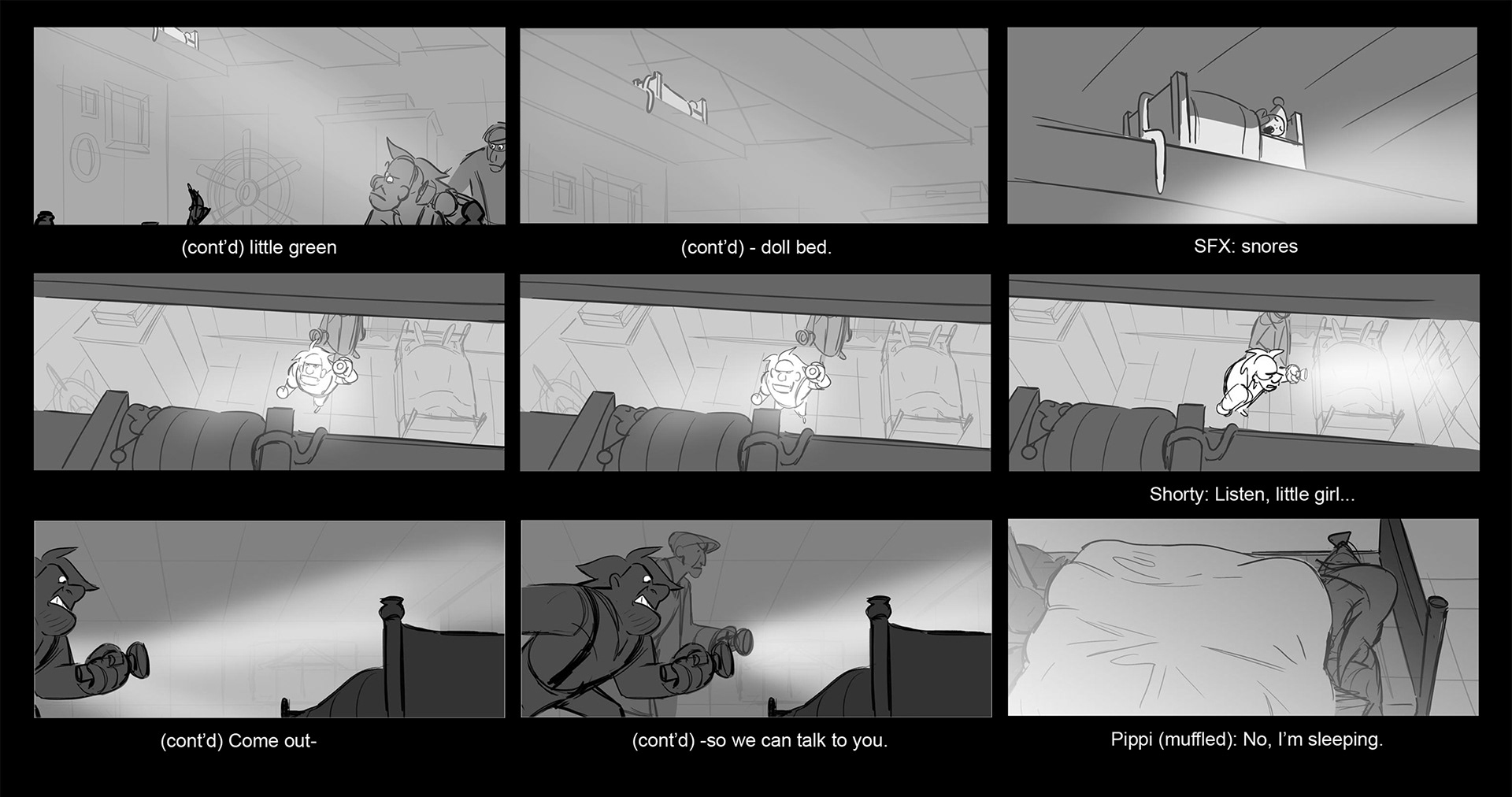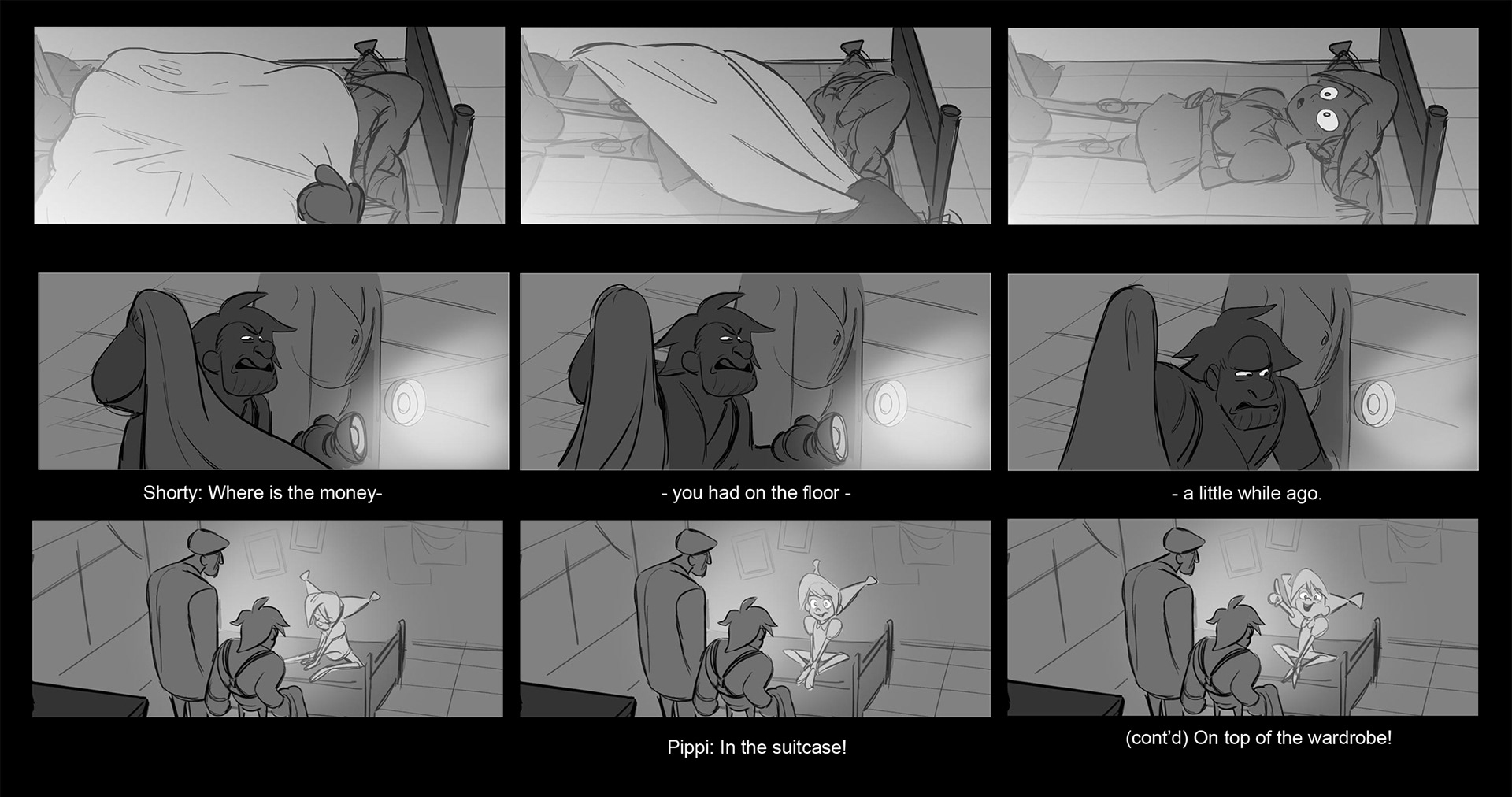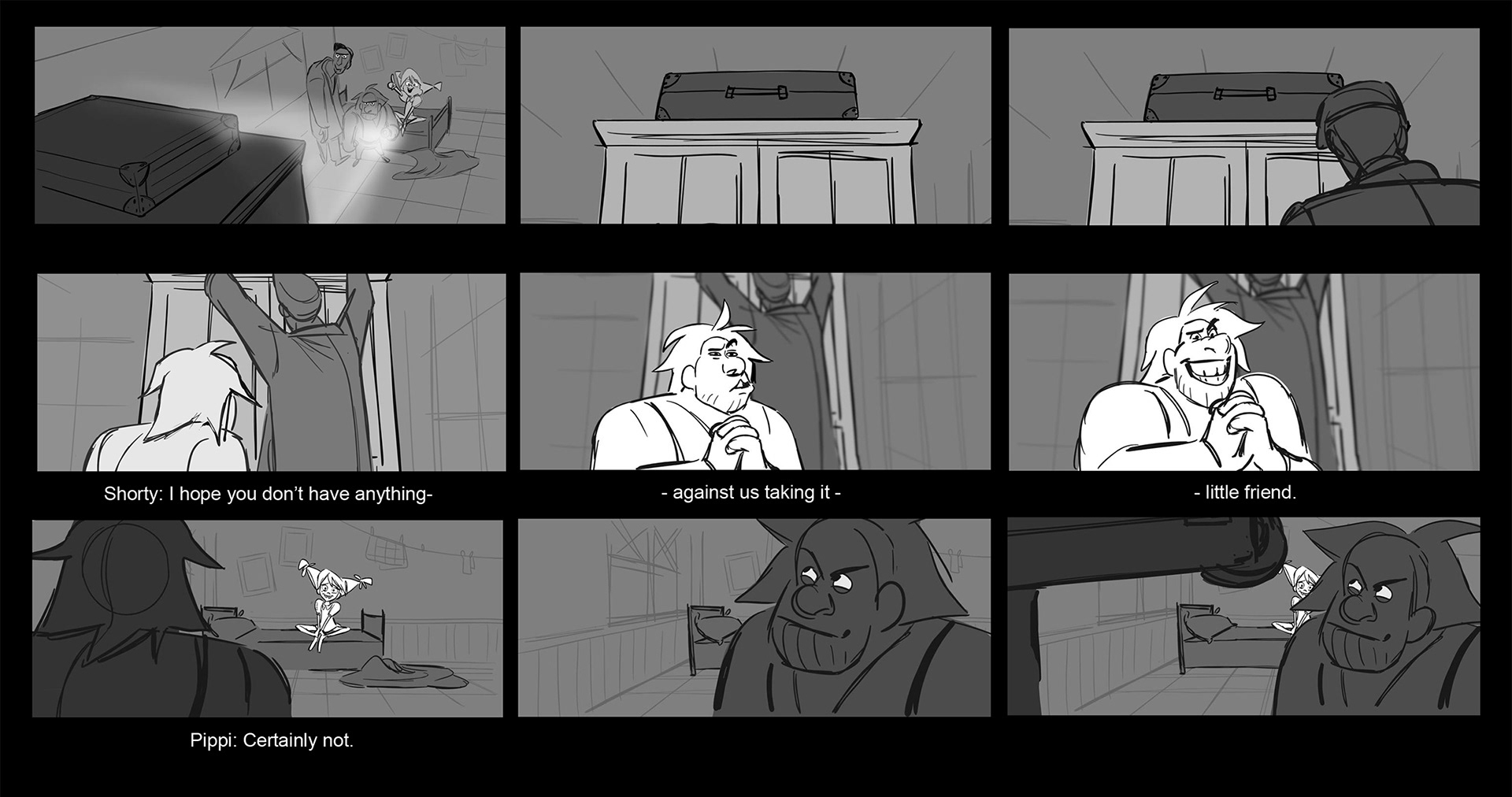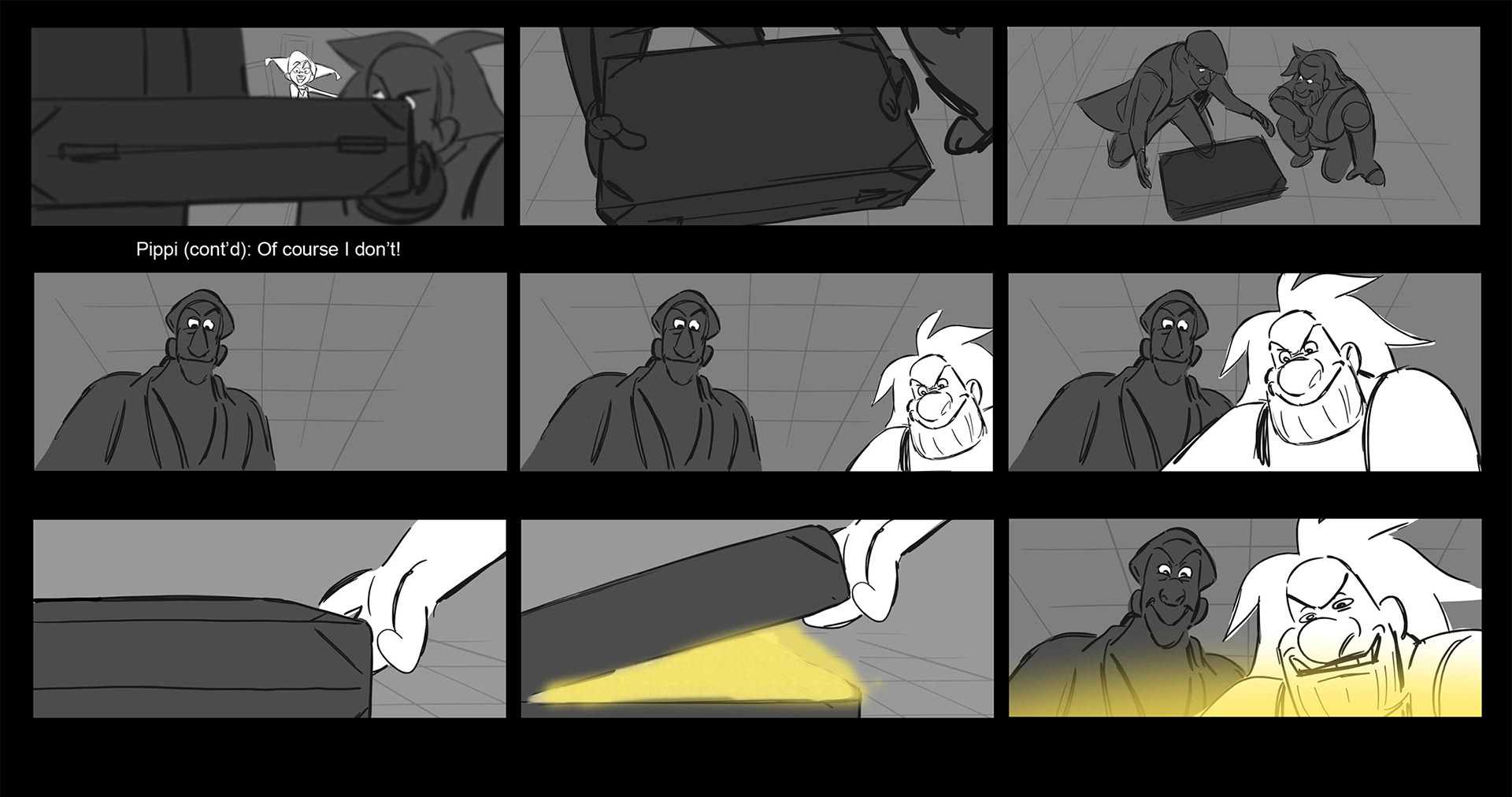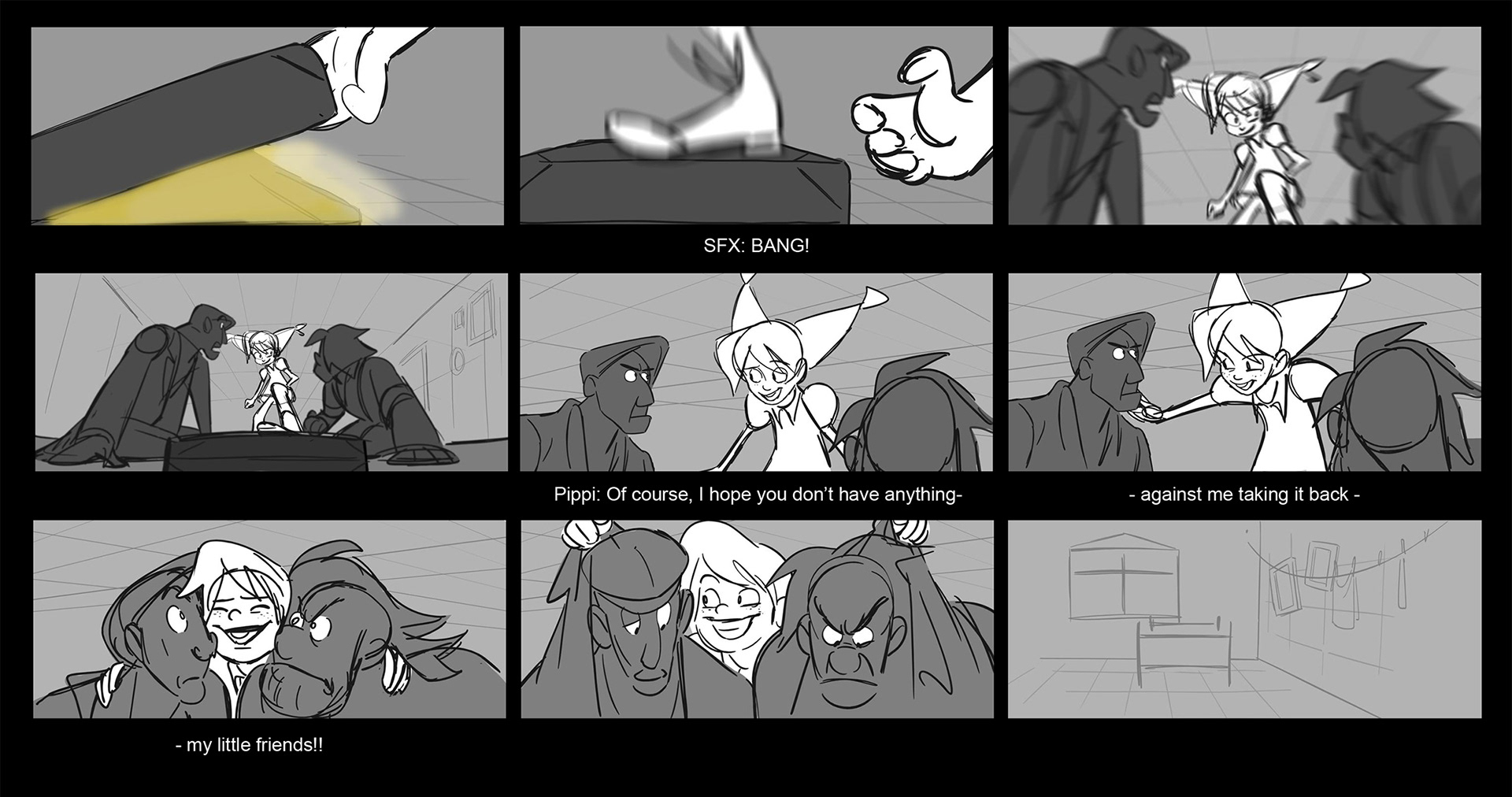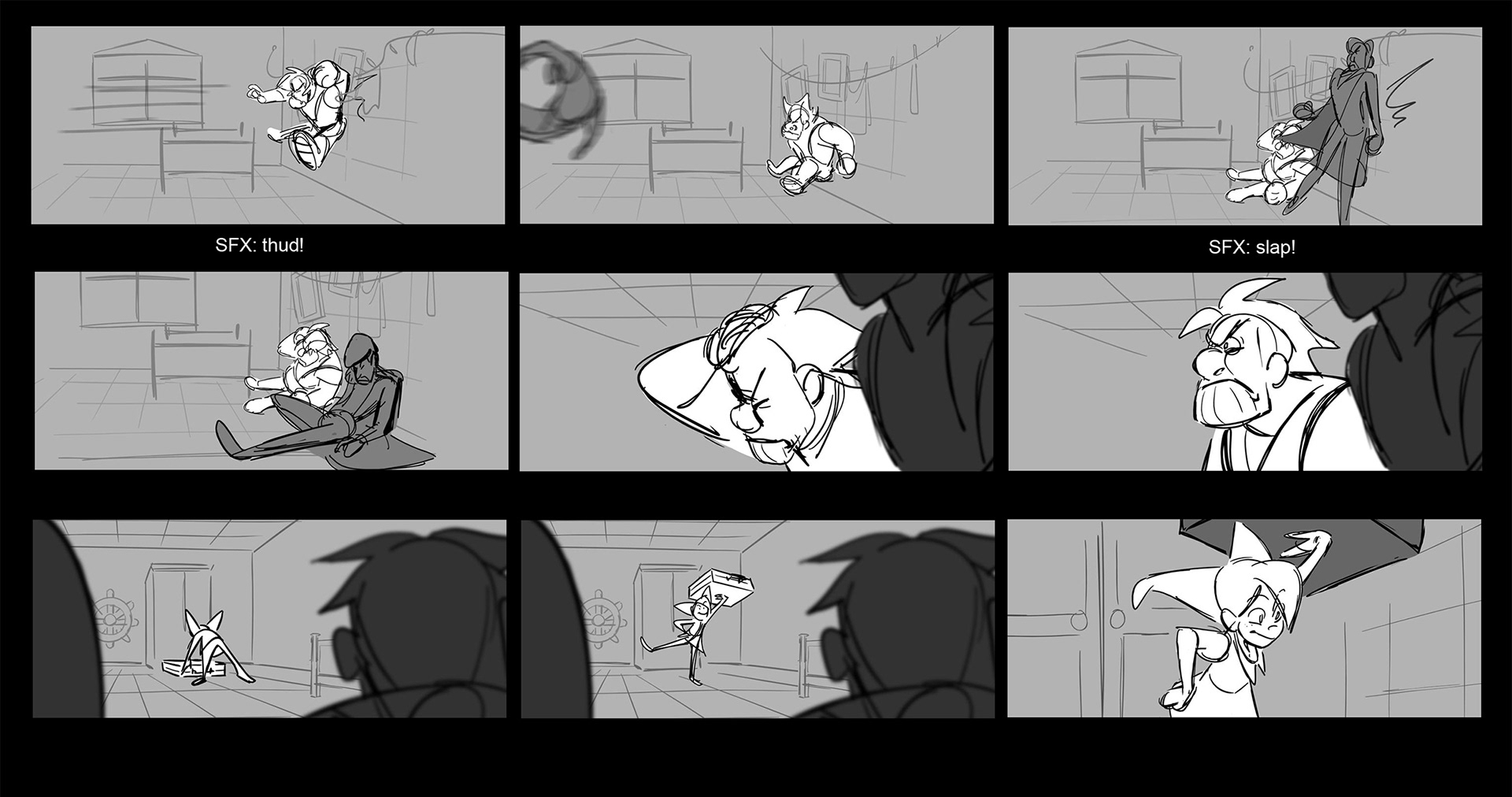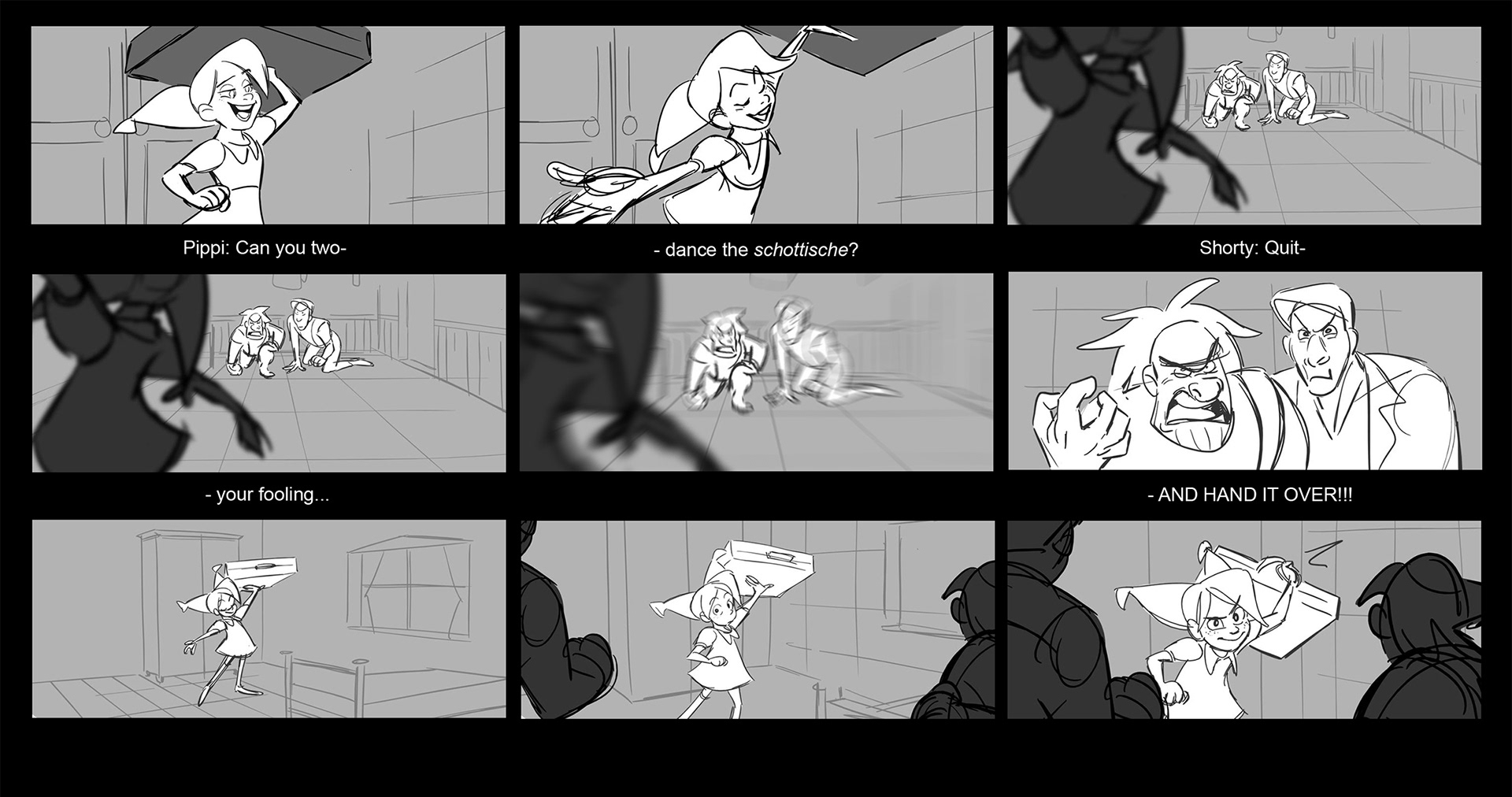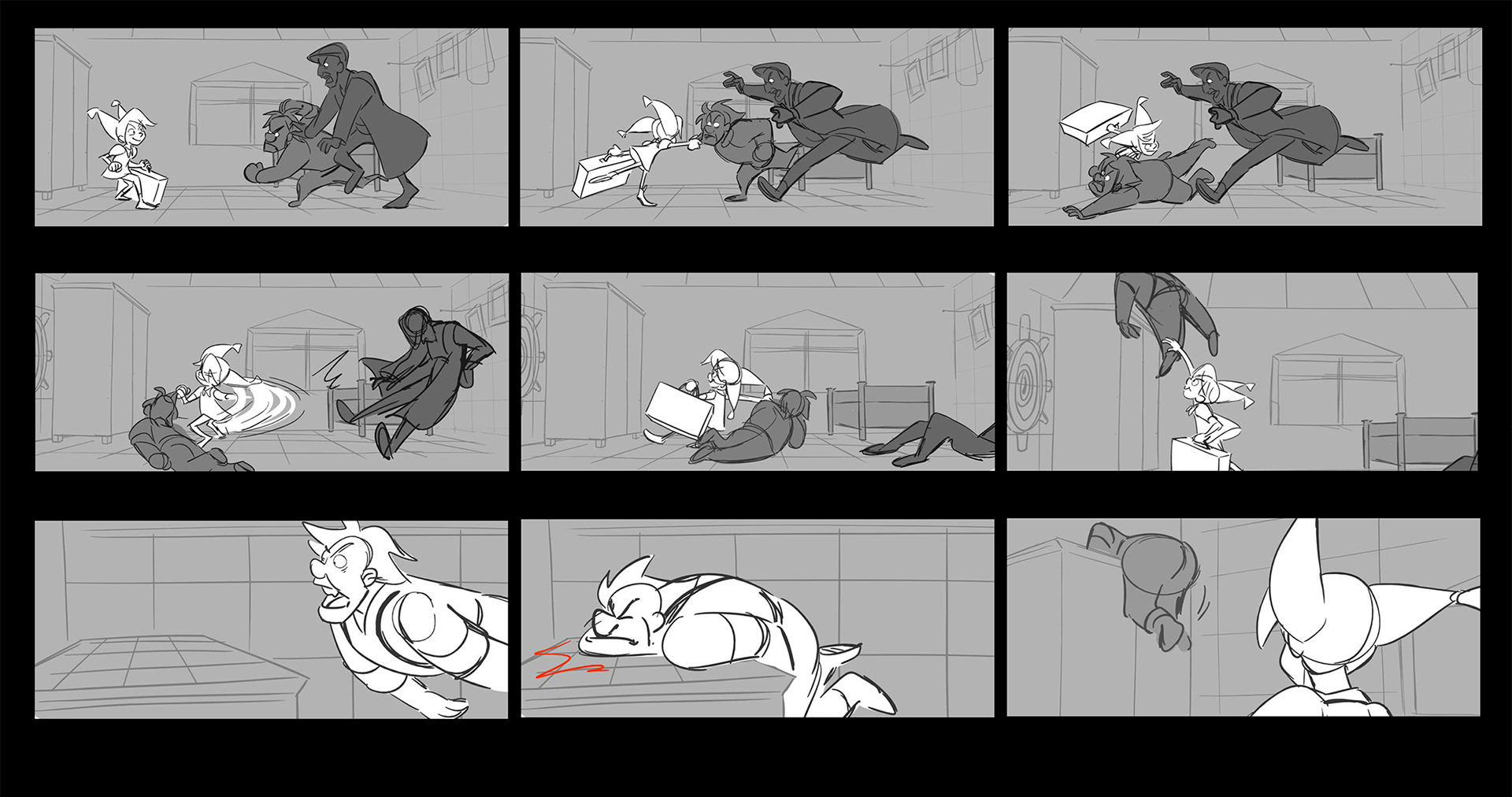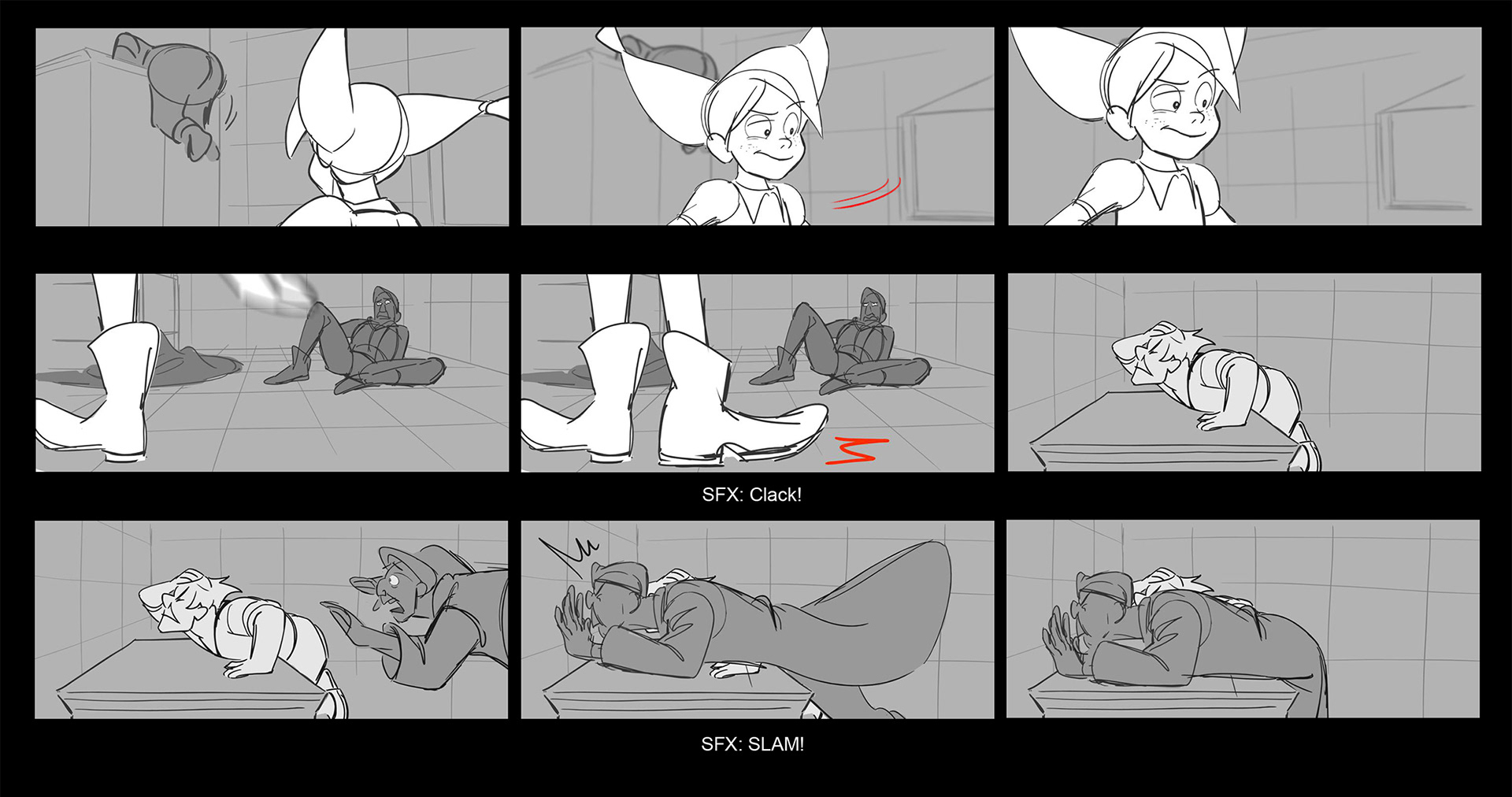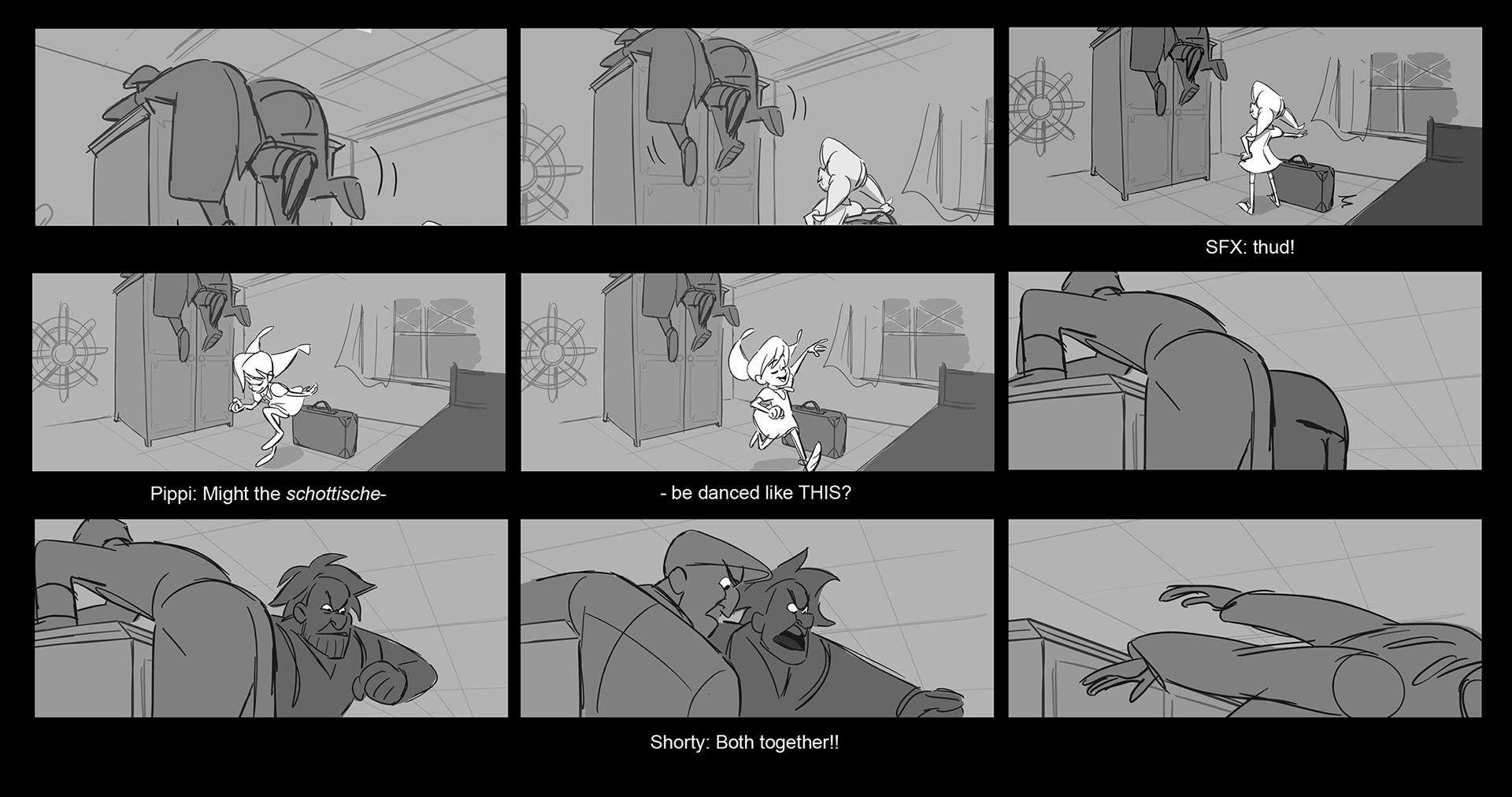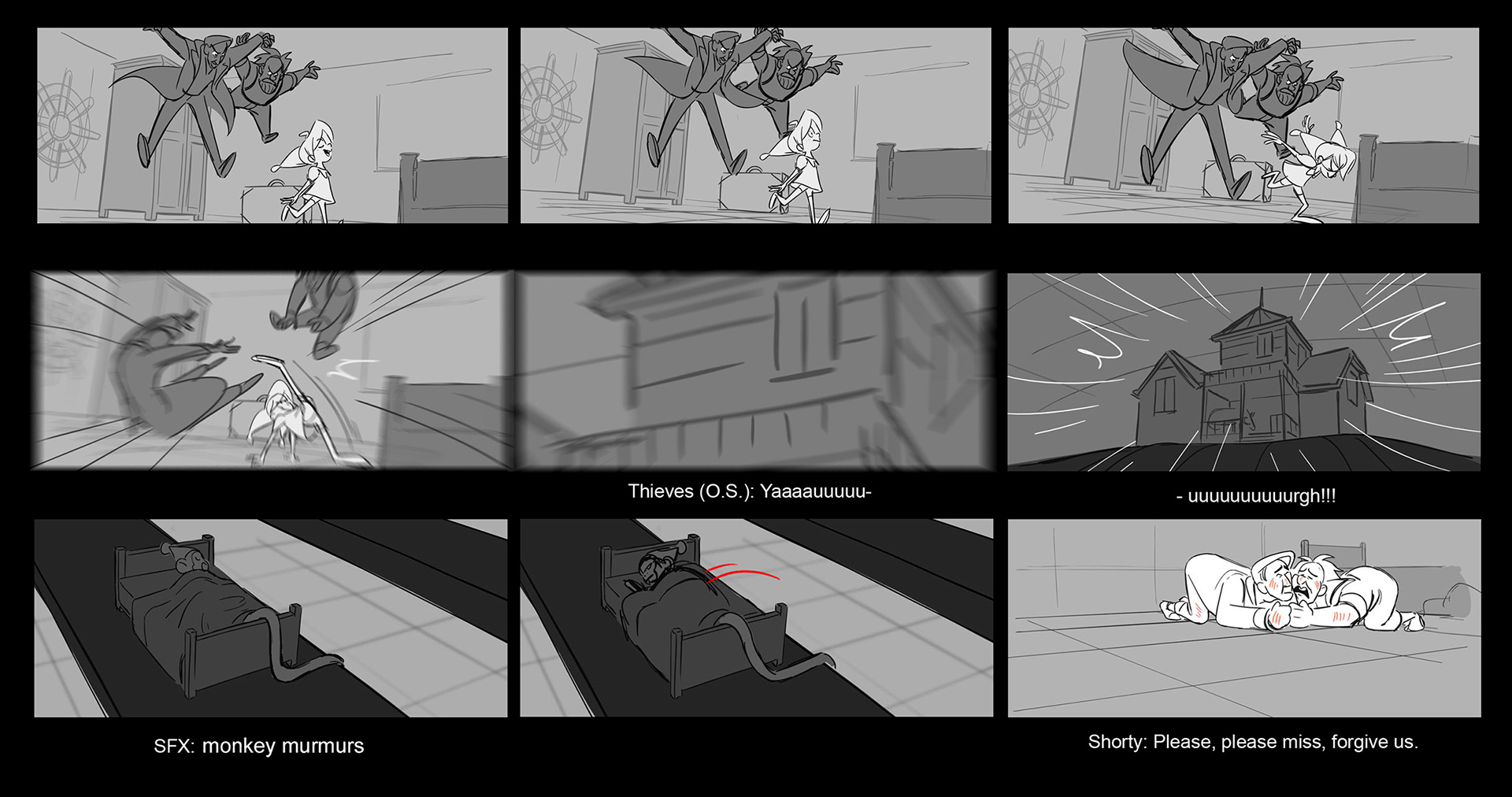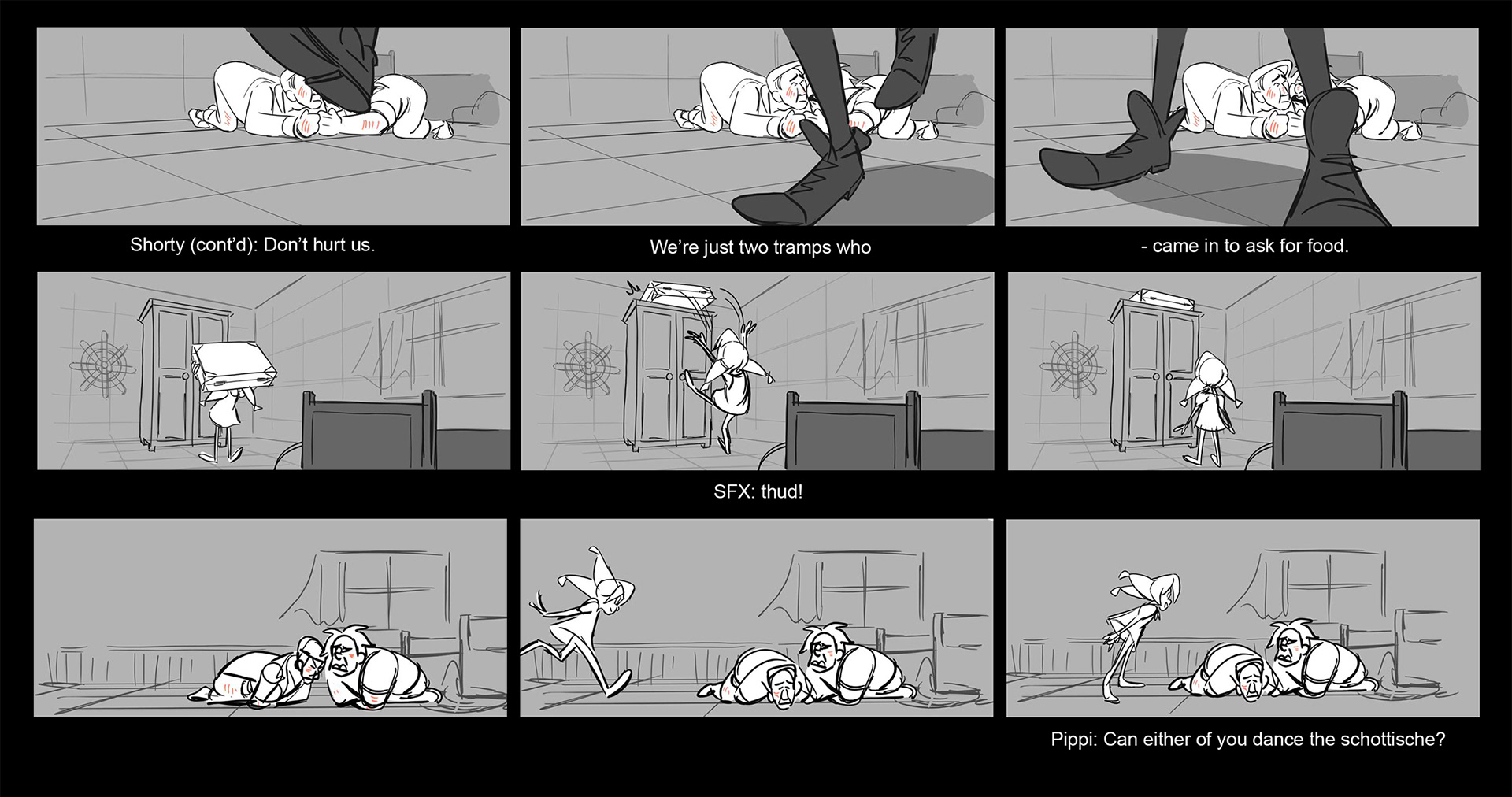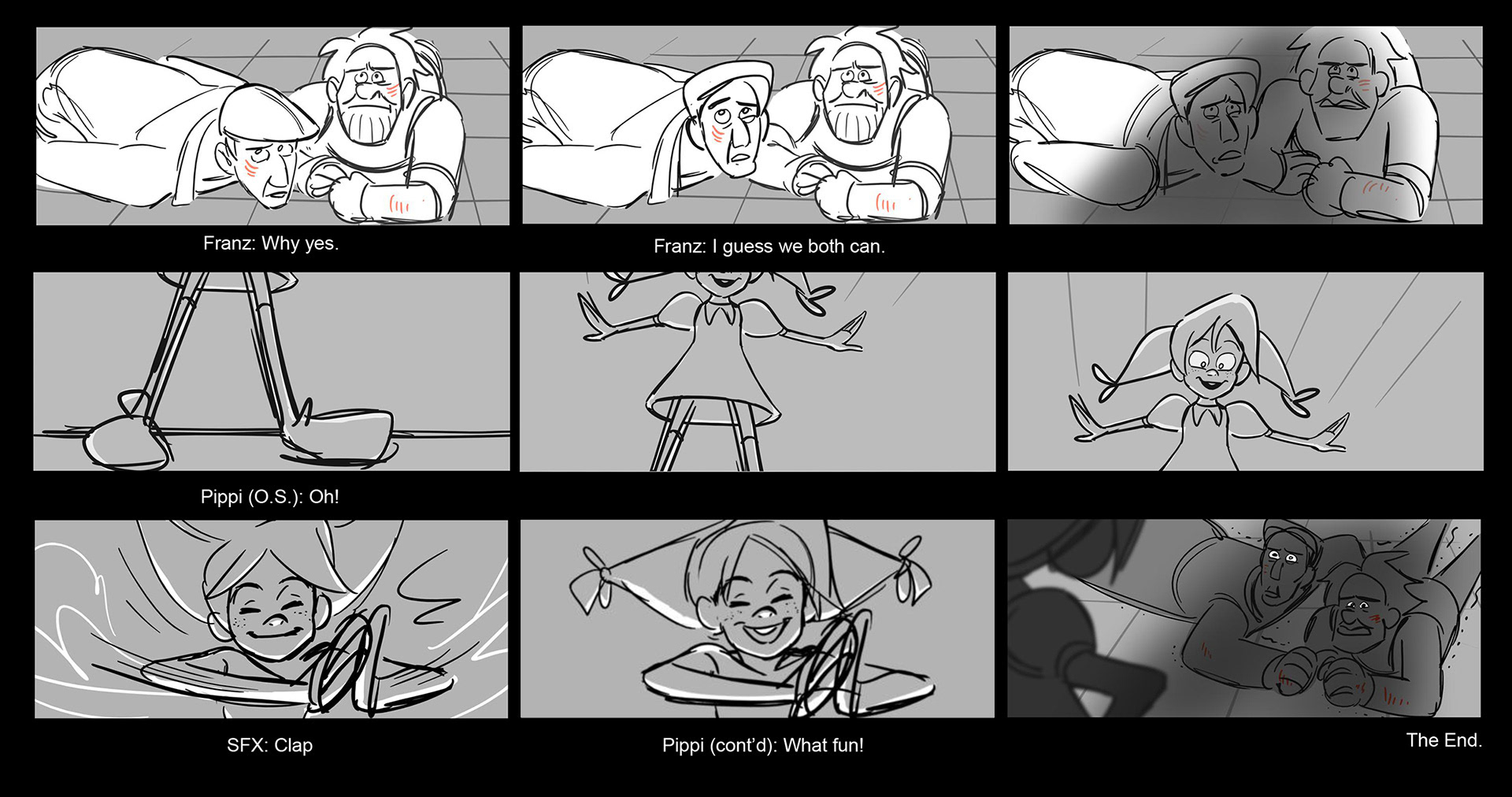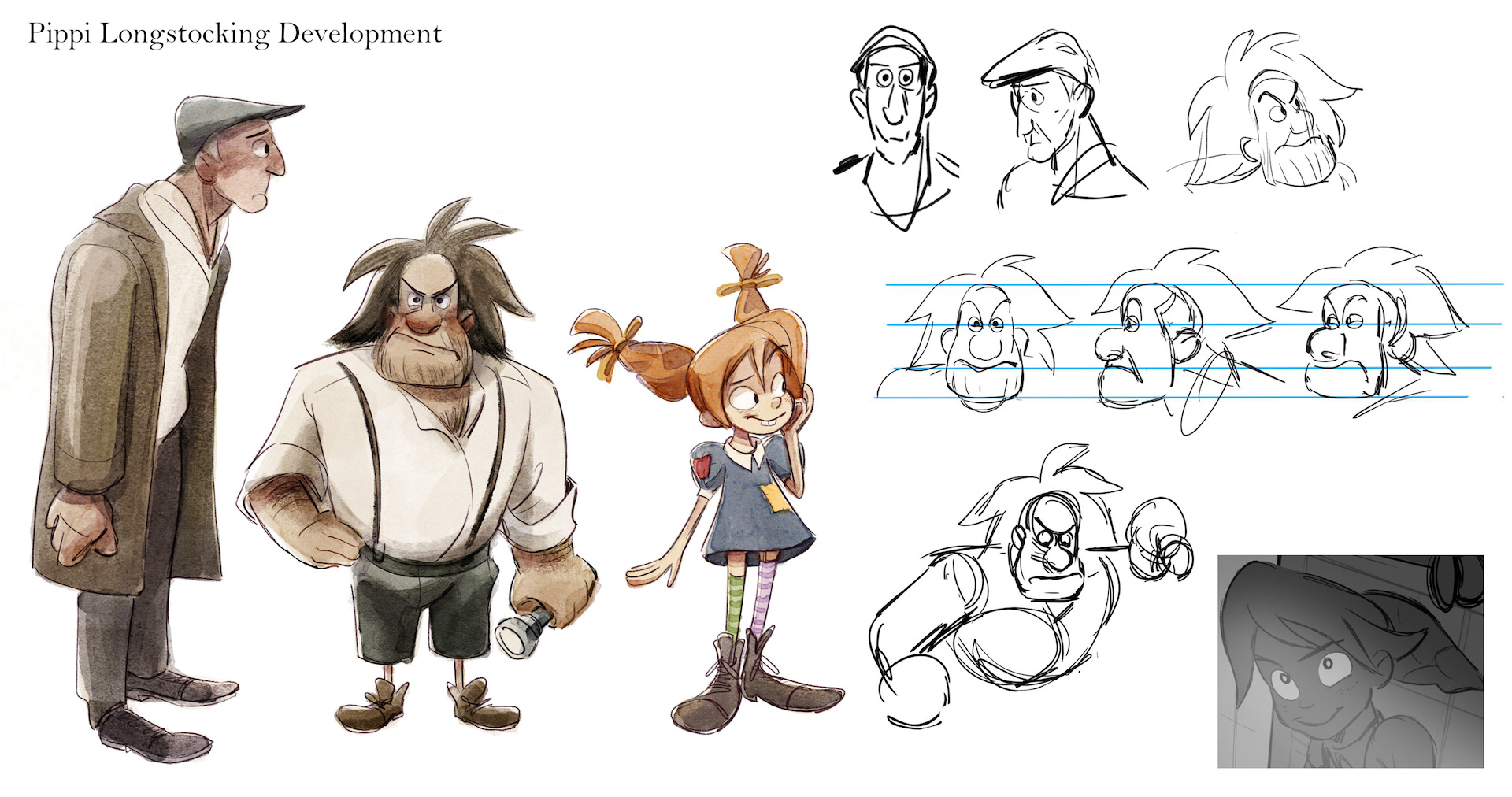 Whalecome to the Farm (excerpt)
Mentorship Boards
Rough boards for a mentorship prompt. Re-wrote an unused "Roger Rabbit" script to feature a different character with an odd physicality.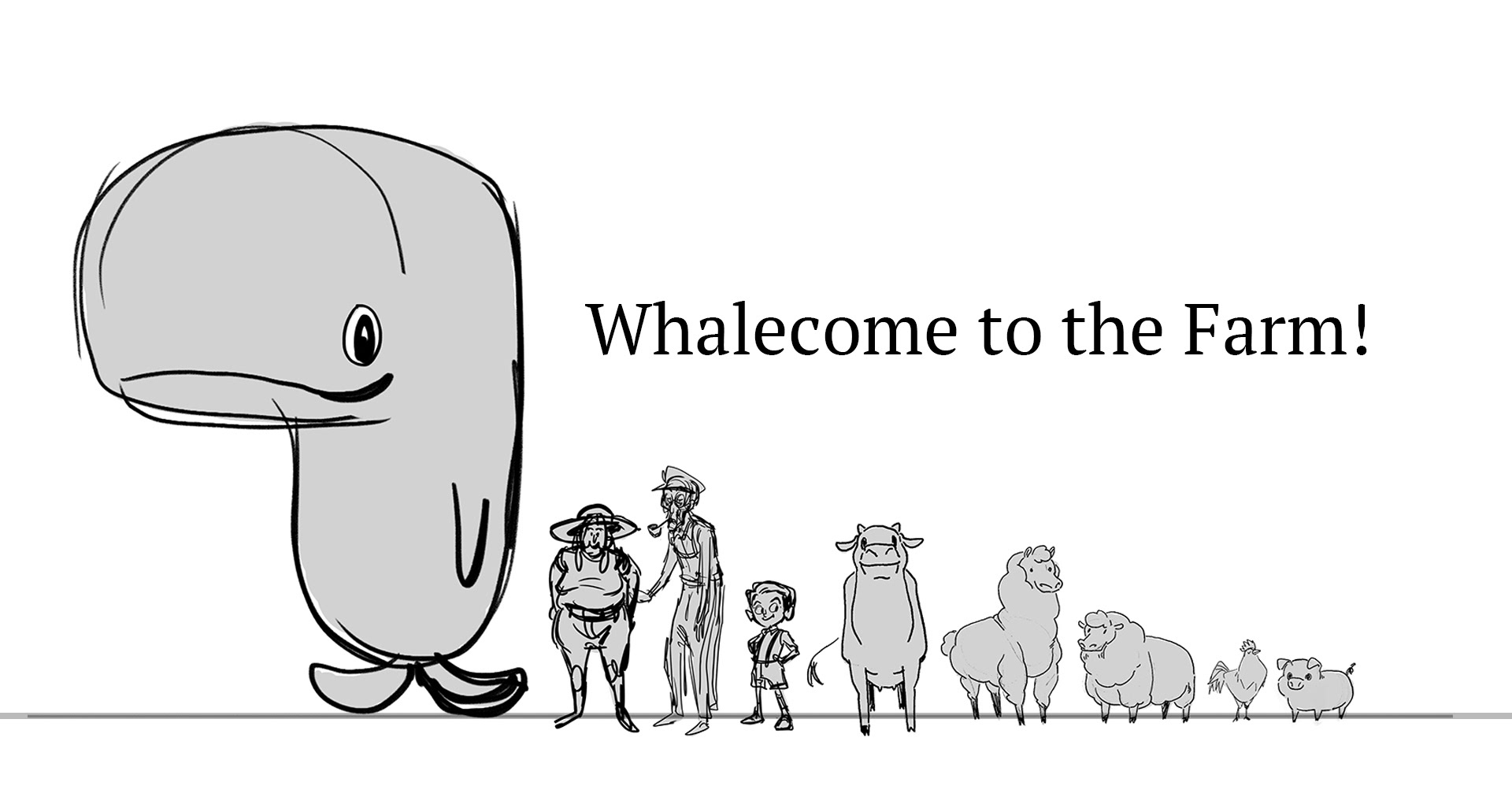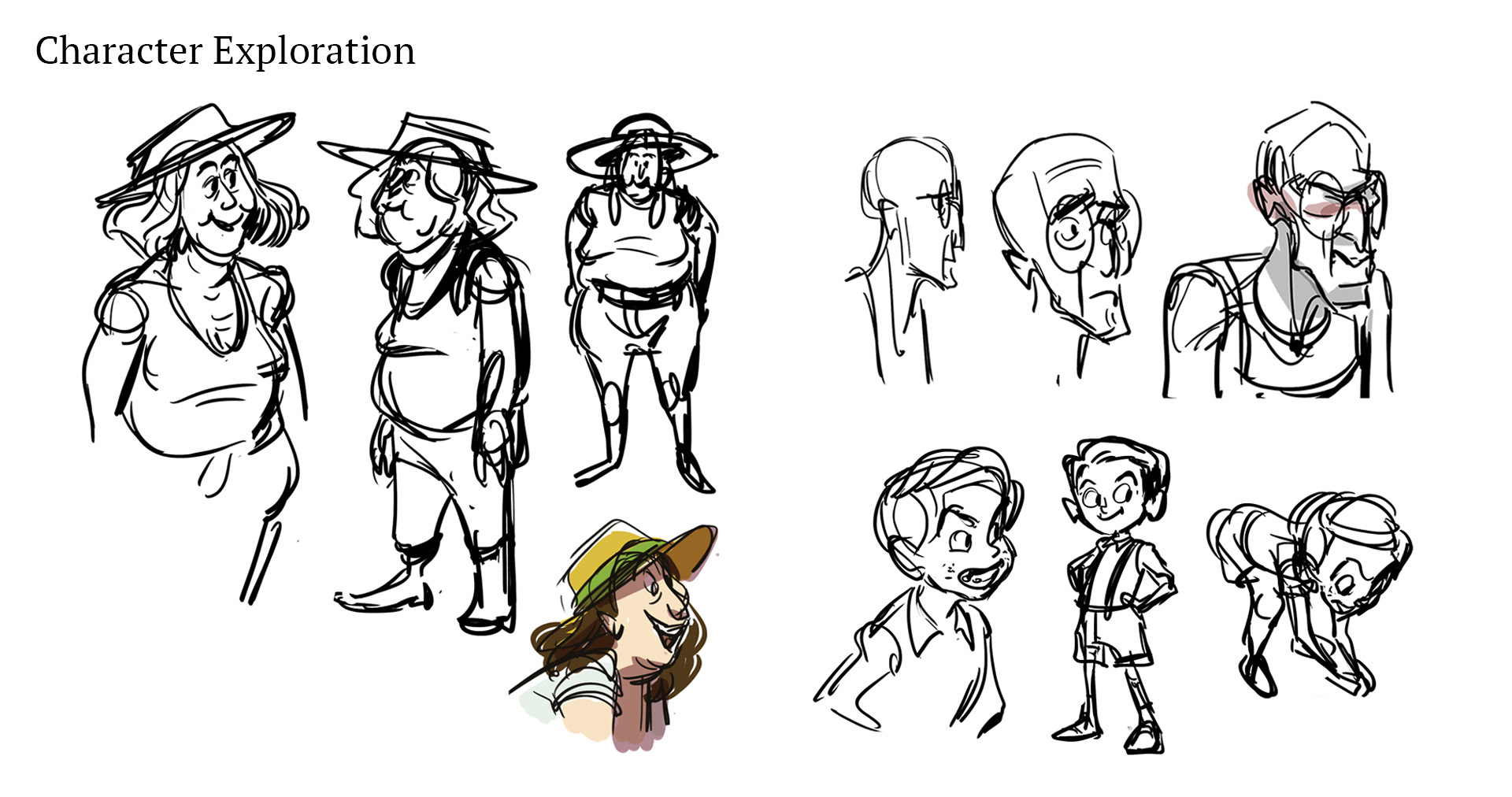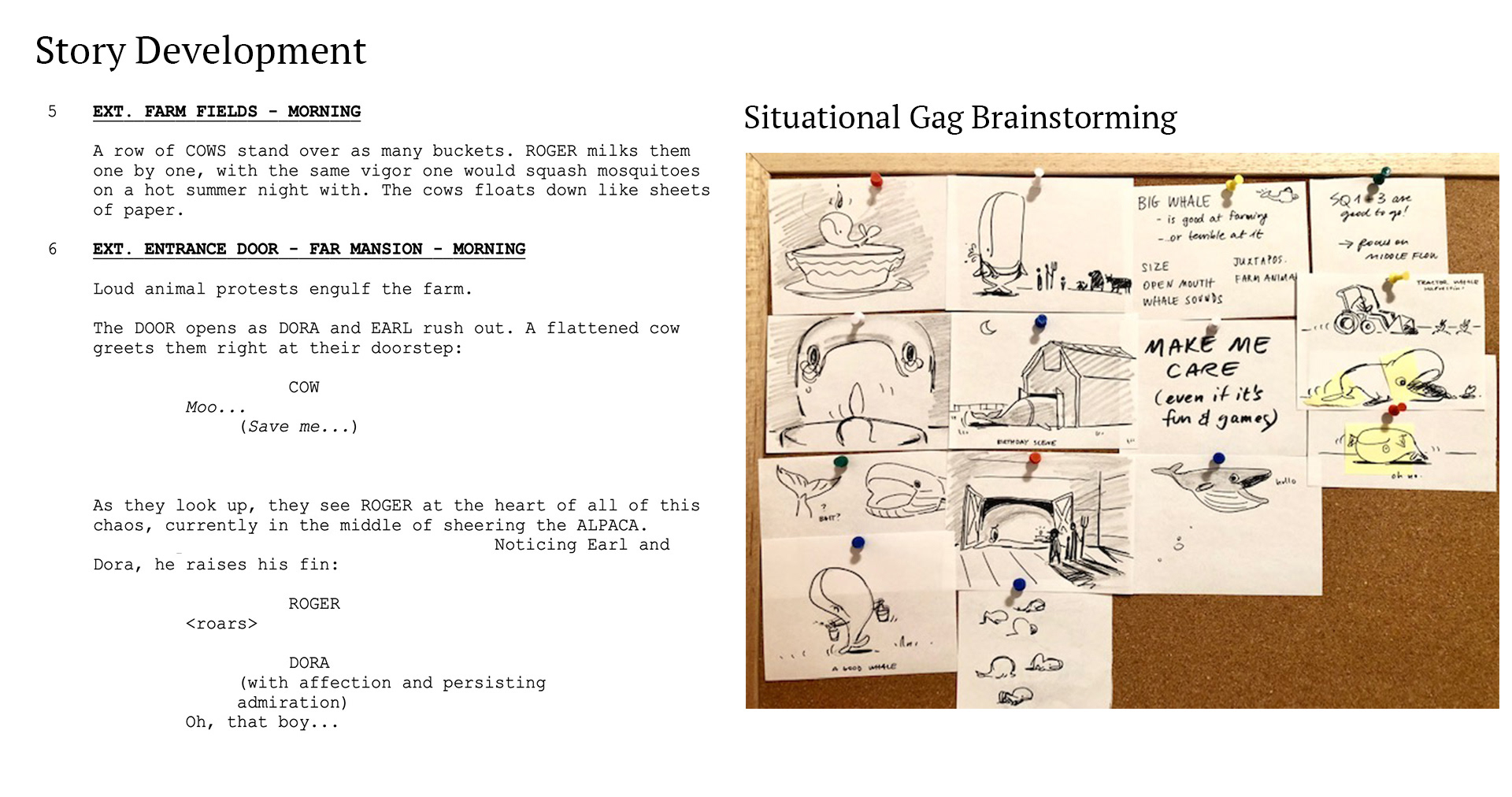 An owner of a decrepit store has a hard time letting go.
A story that takes place in mainly in one frame, inspired by Buster Keaton's and Will Eisner's work.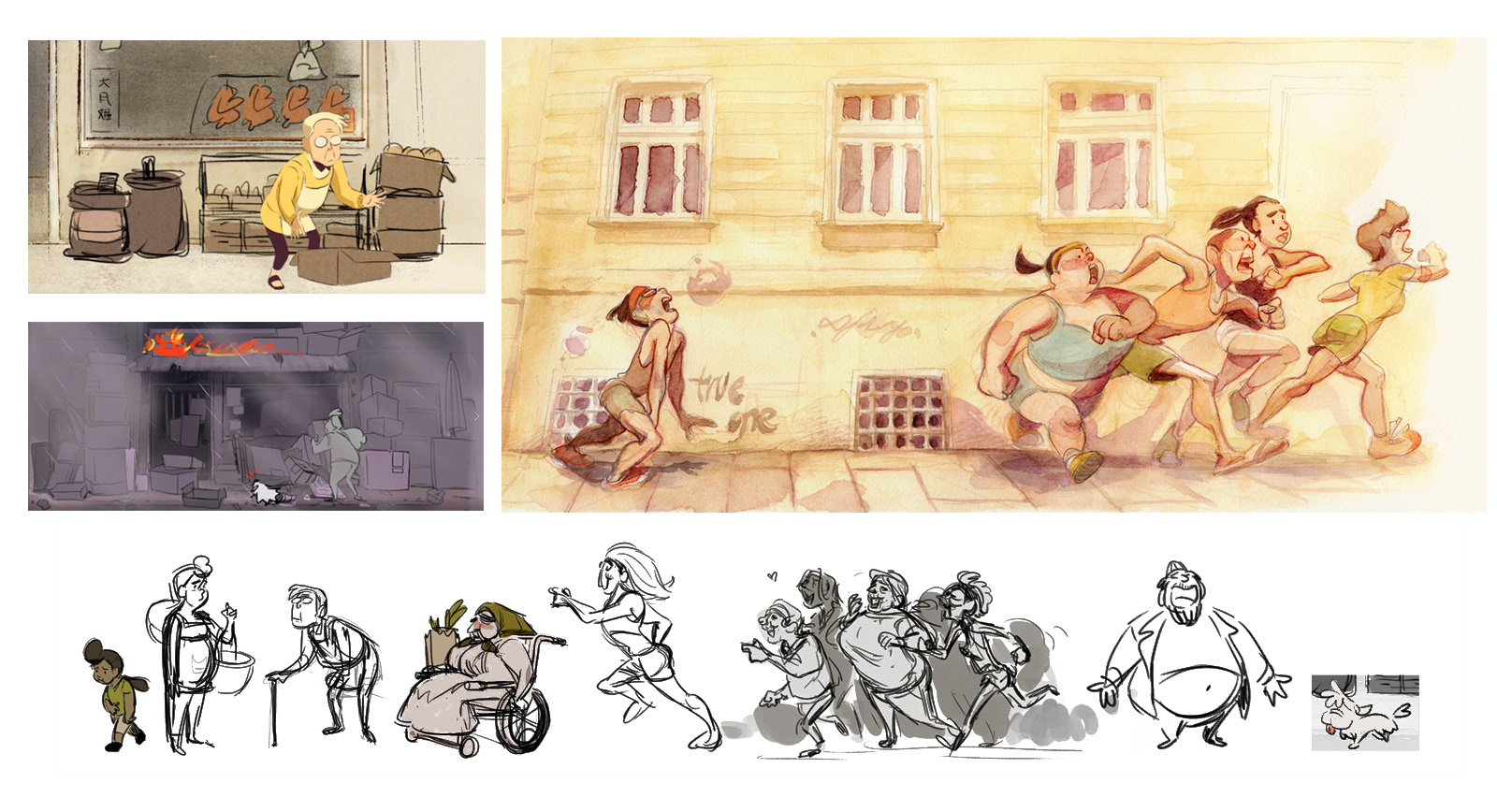 The following is an animatic excerpt with sound.
Two chefs close shop every day in a battle of elements!
If interested, please view the completed animated short and my boards here.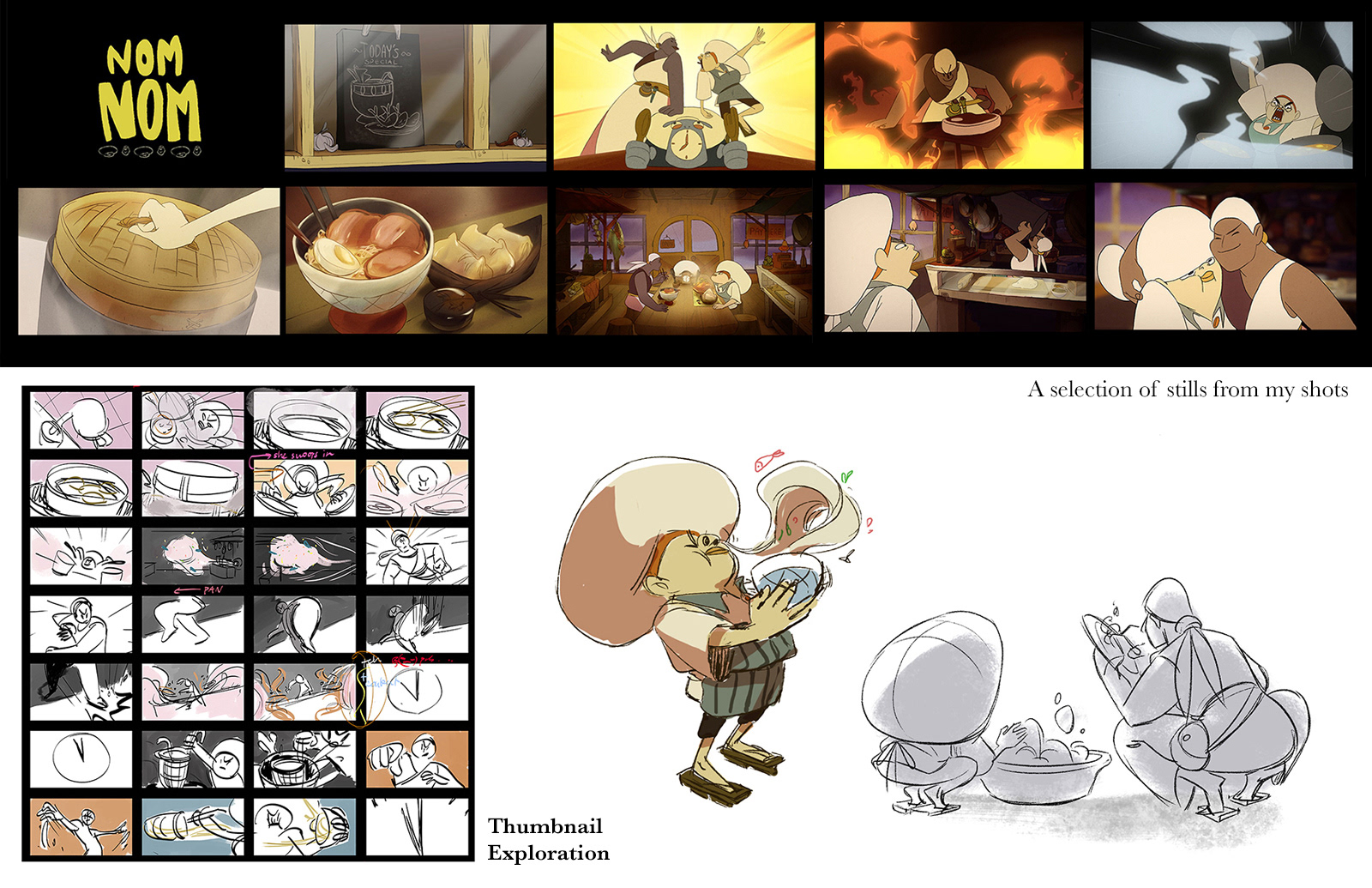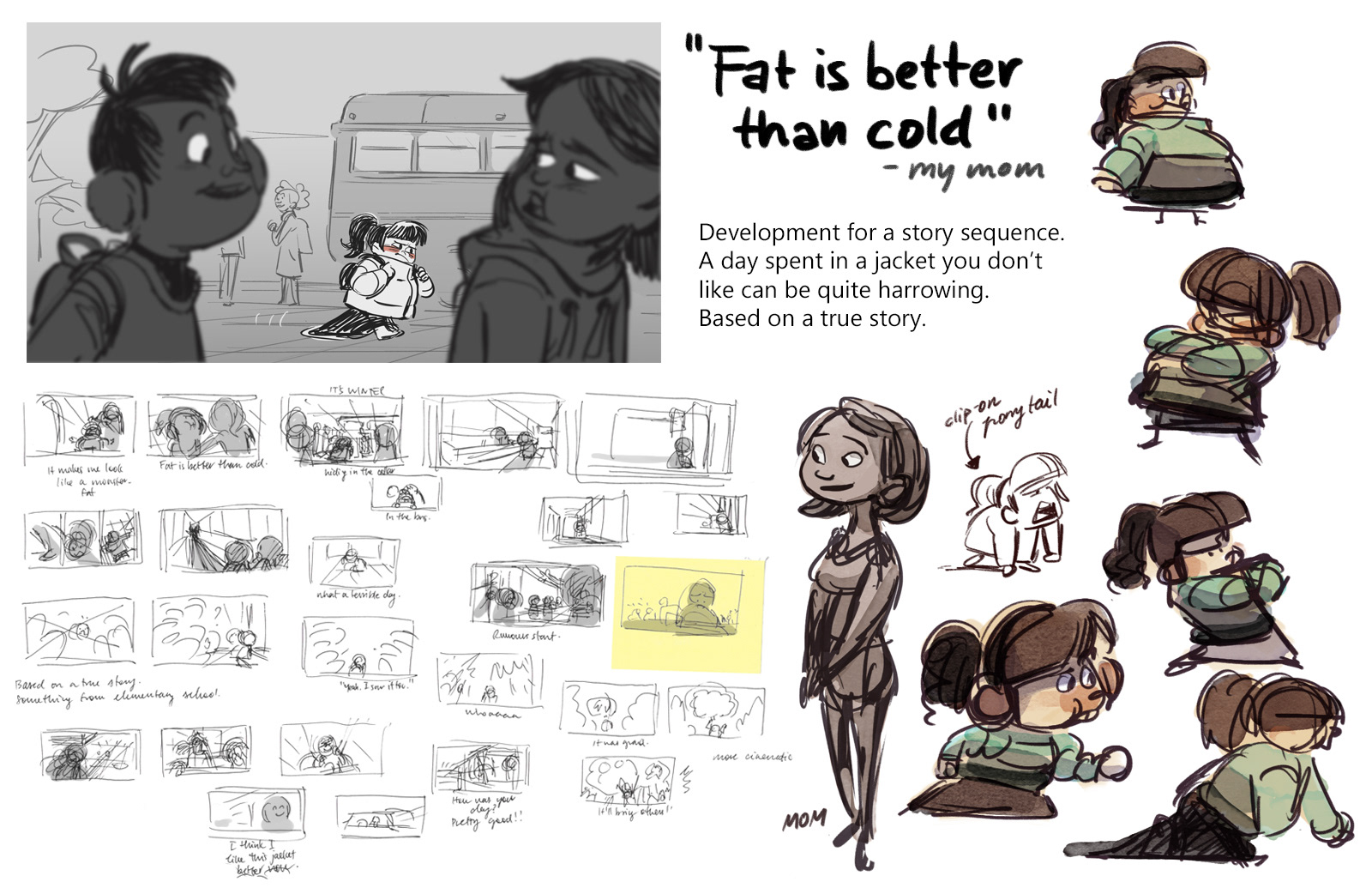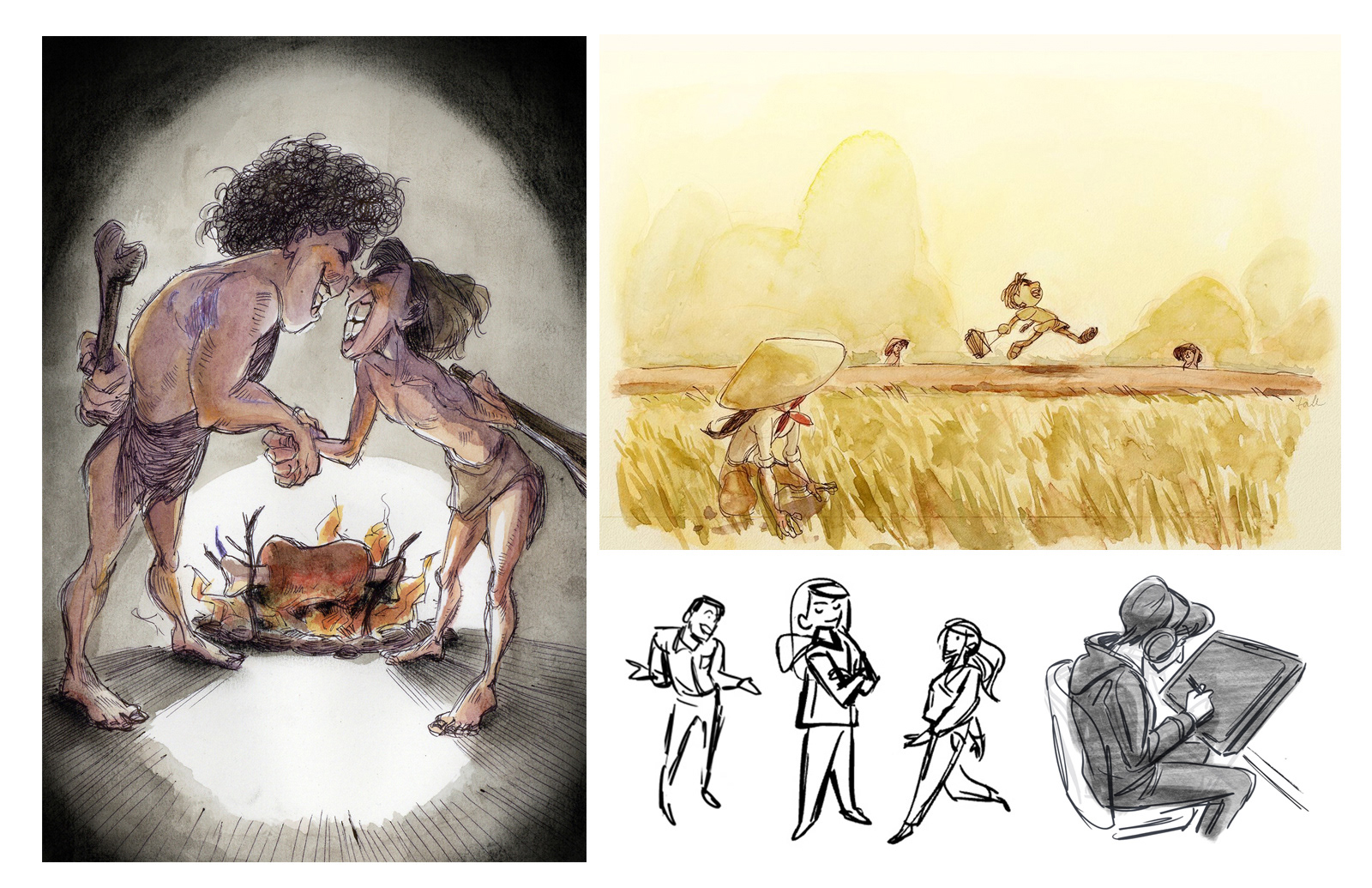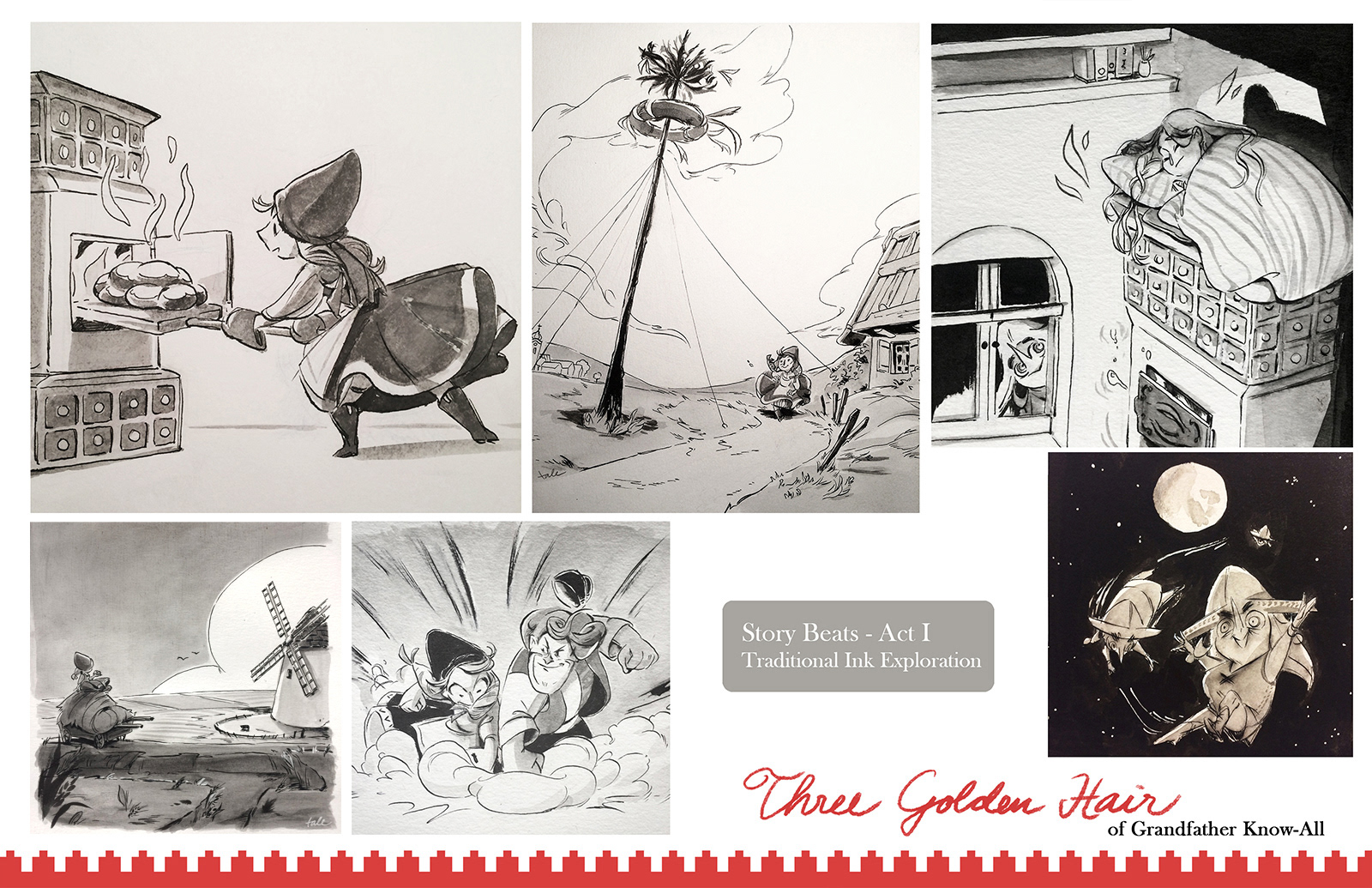 A story about my mom. 
Click on the first panel to start reading.