Pippi Longstocking and the Burglars
After spying Pippi's suitcase full of golden coins, two tramps attempt to get their hands on it.
Based on Astrid Lindgren's book.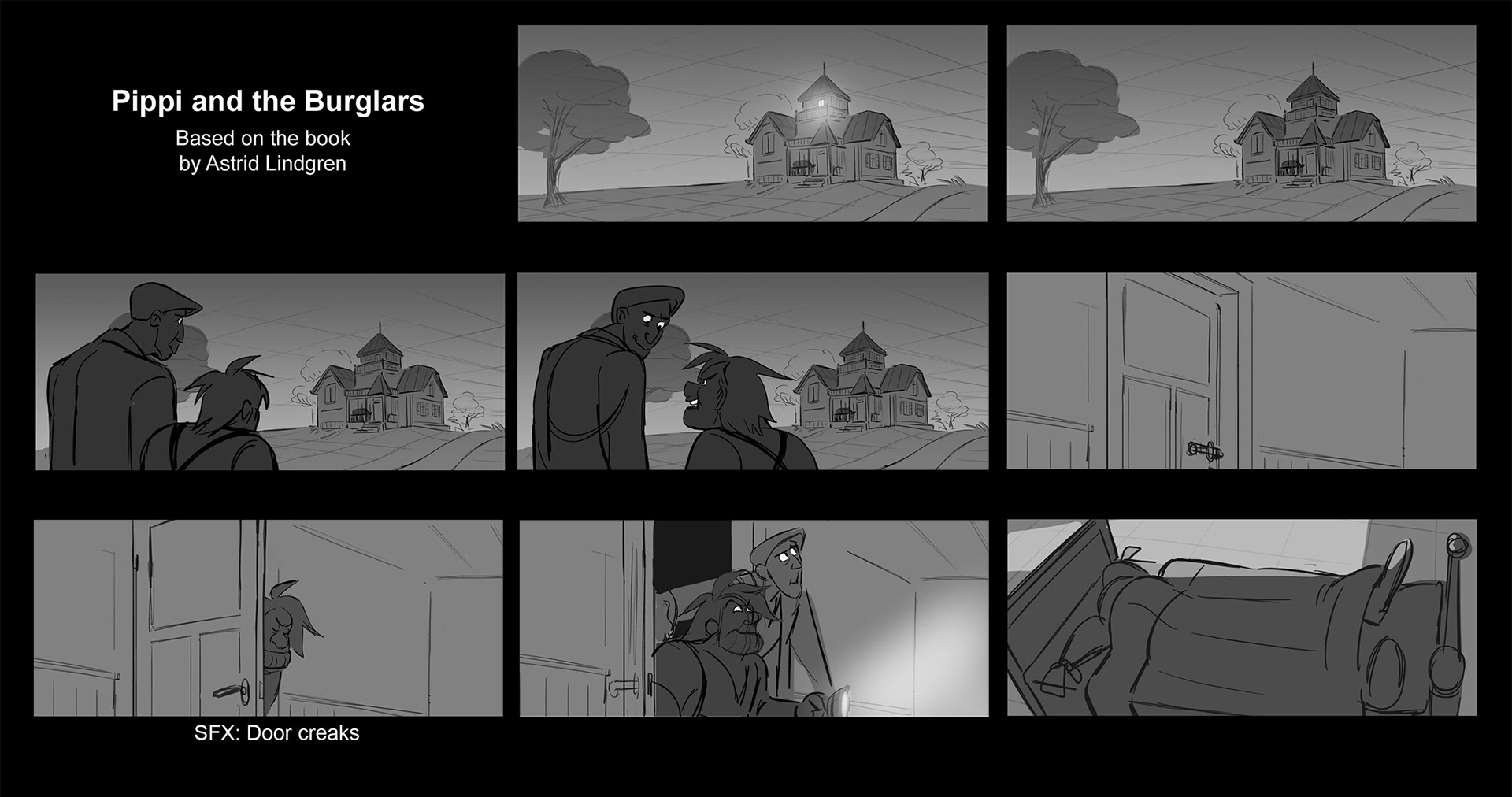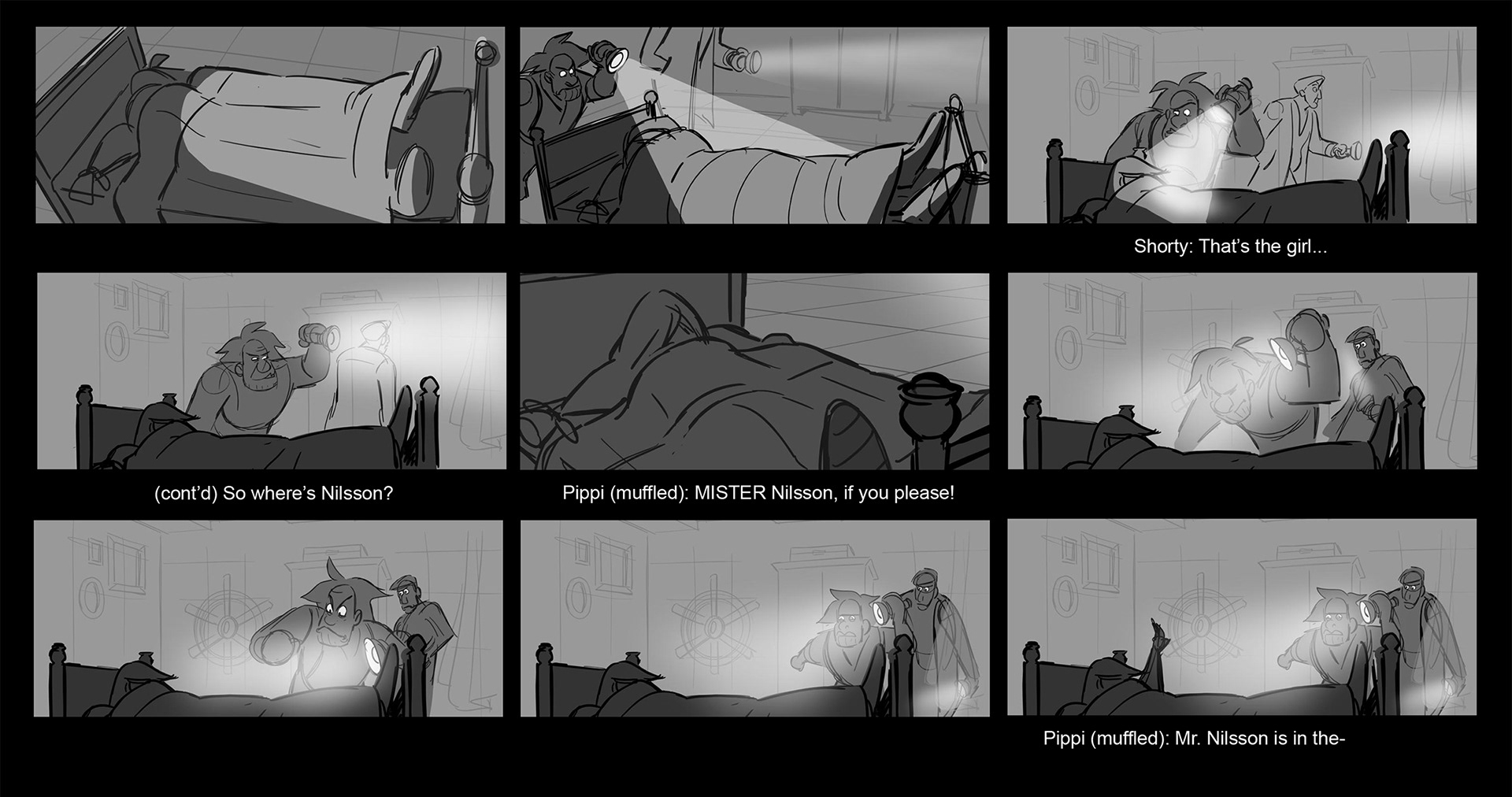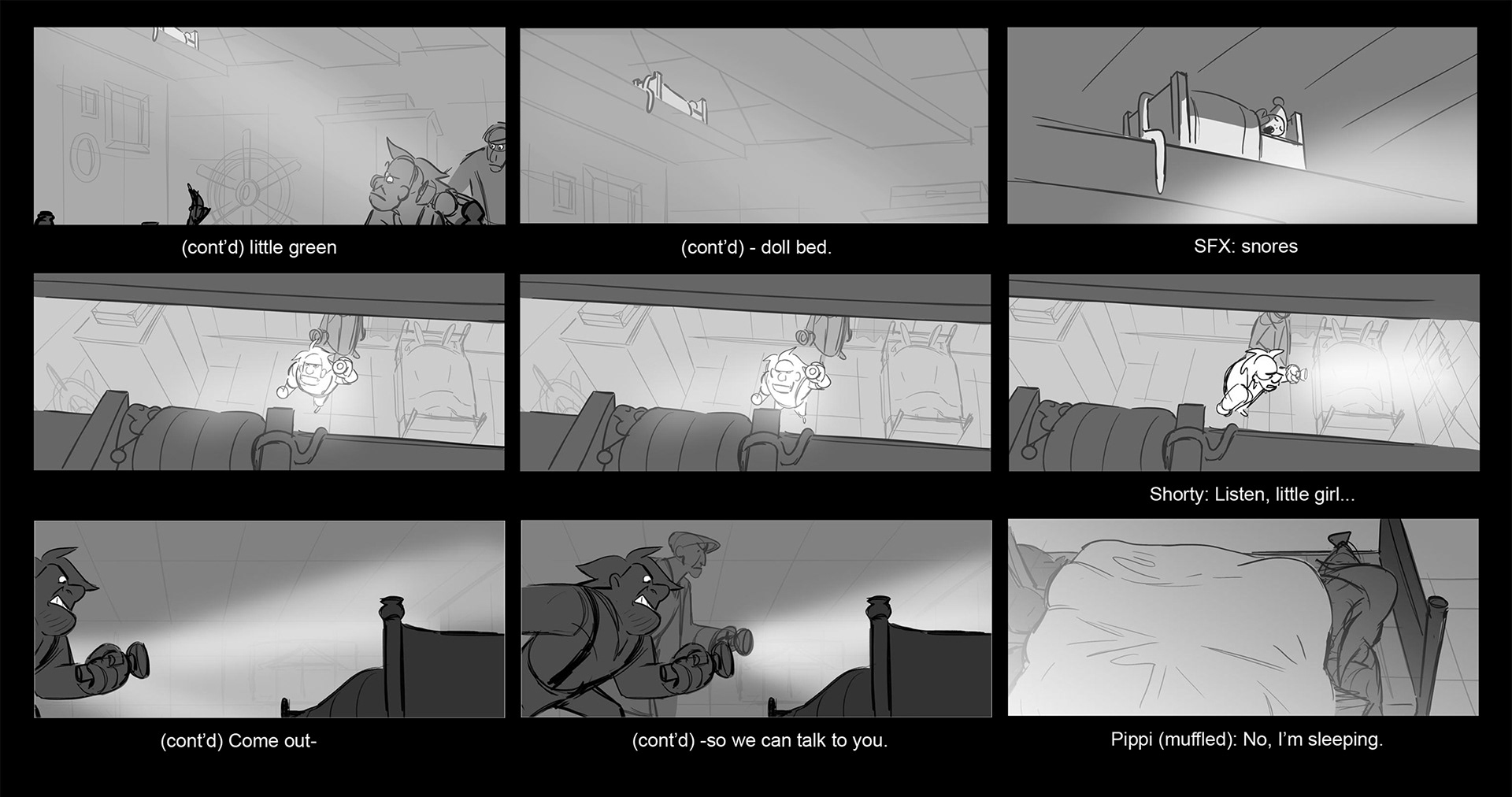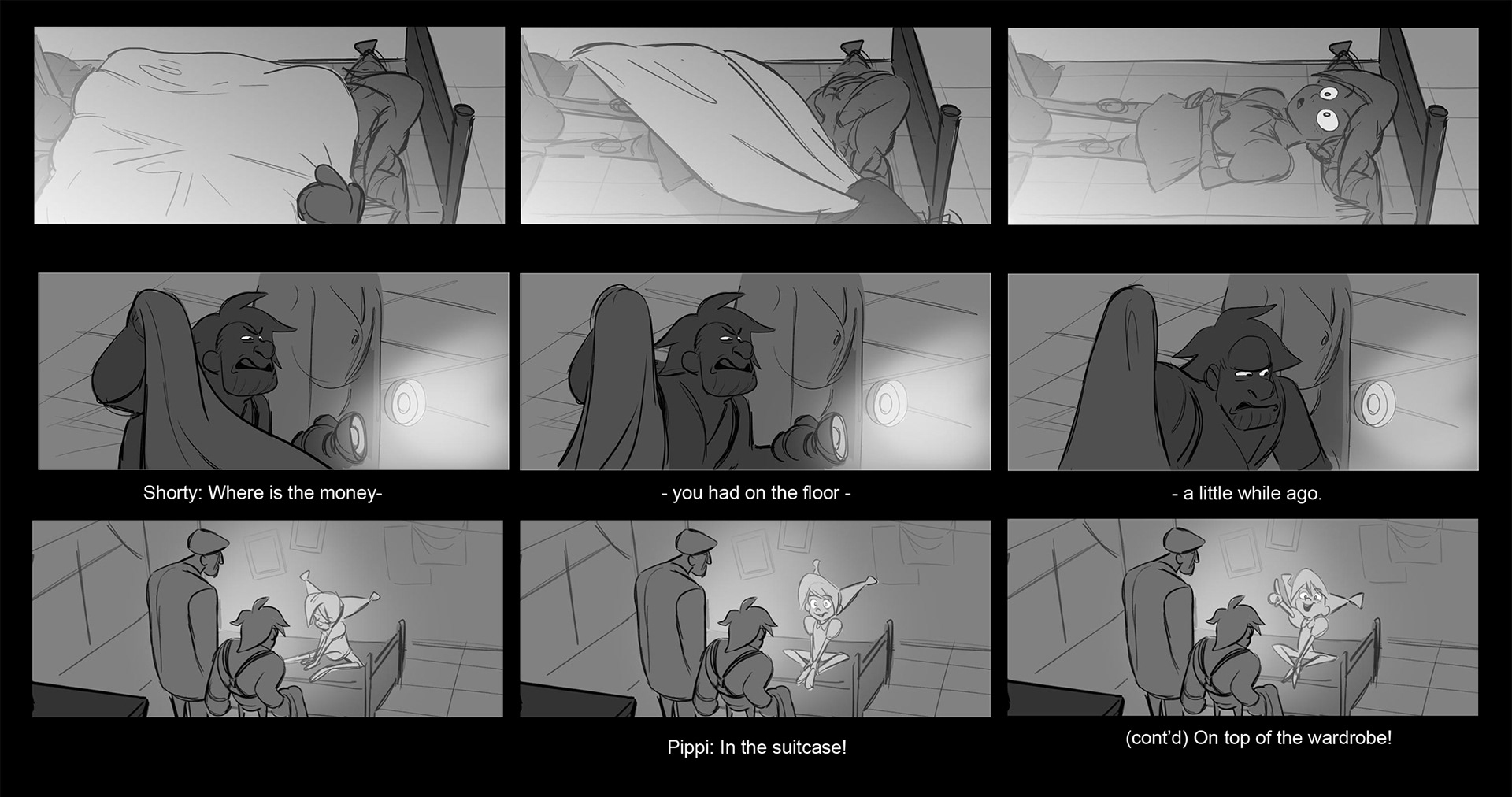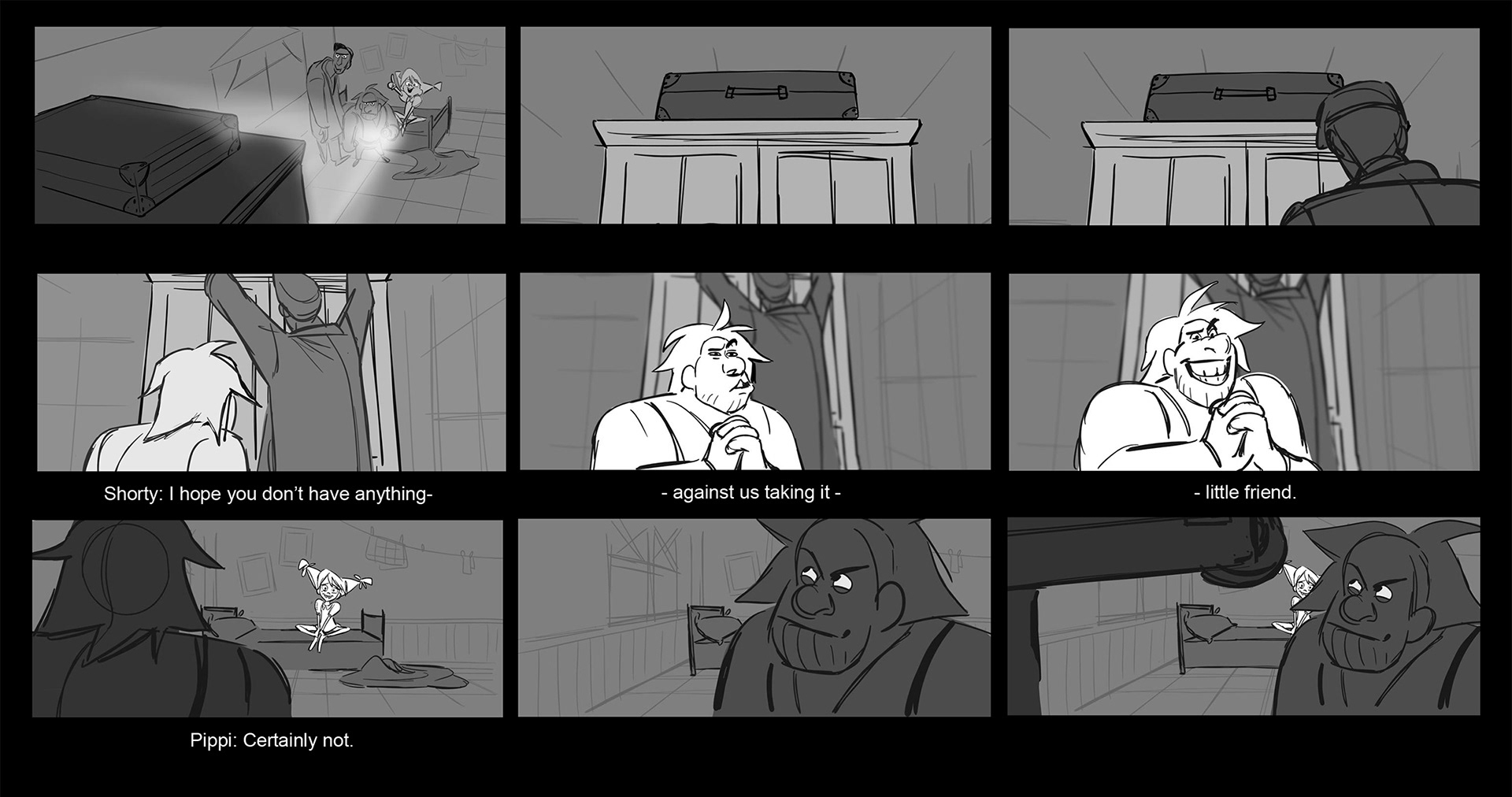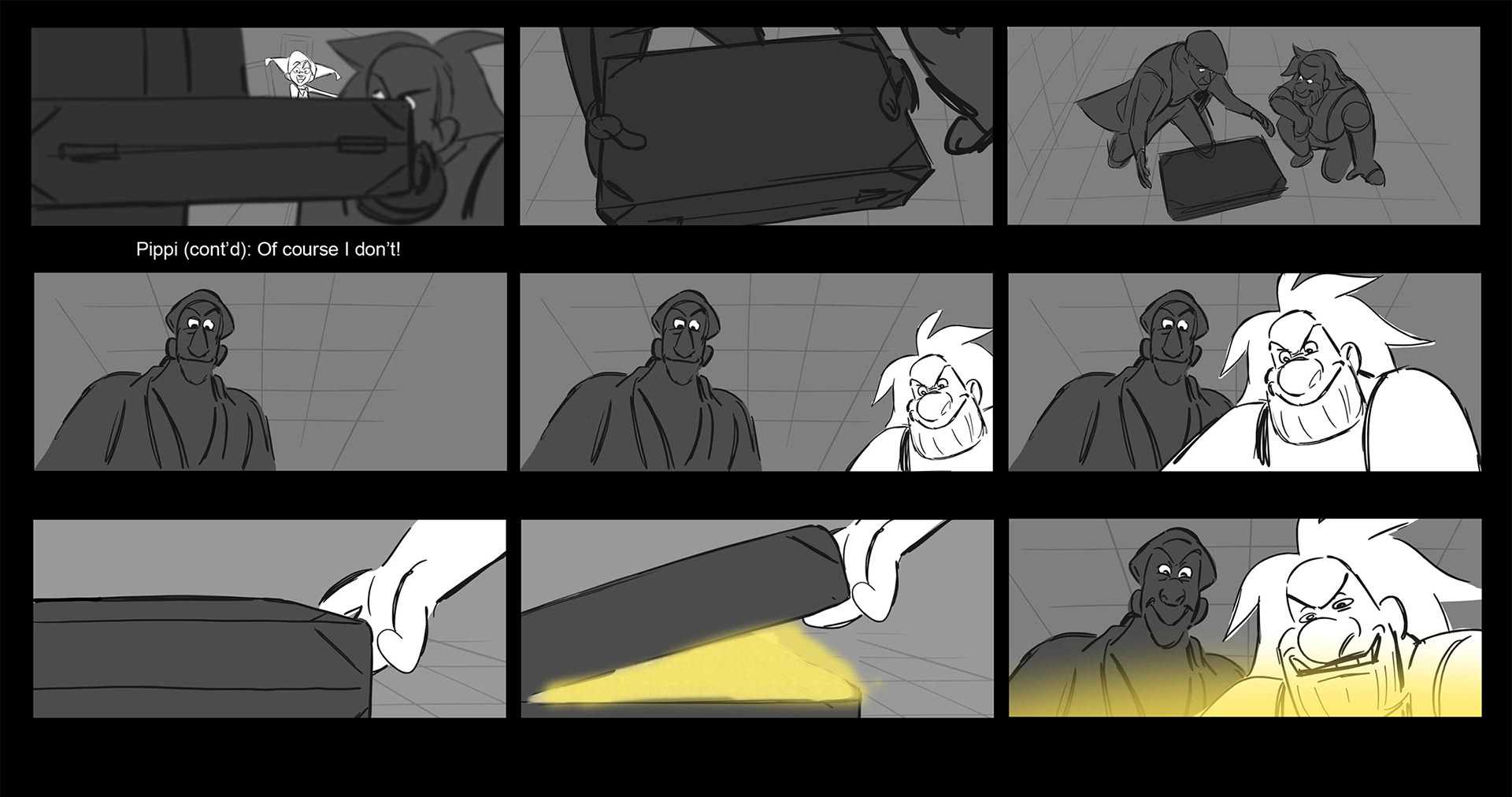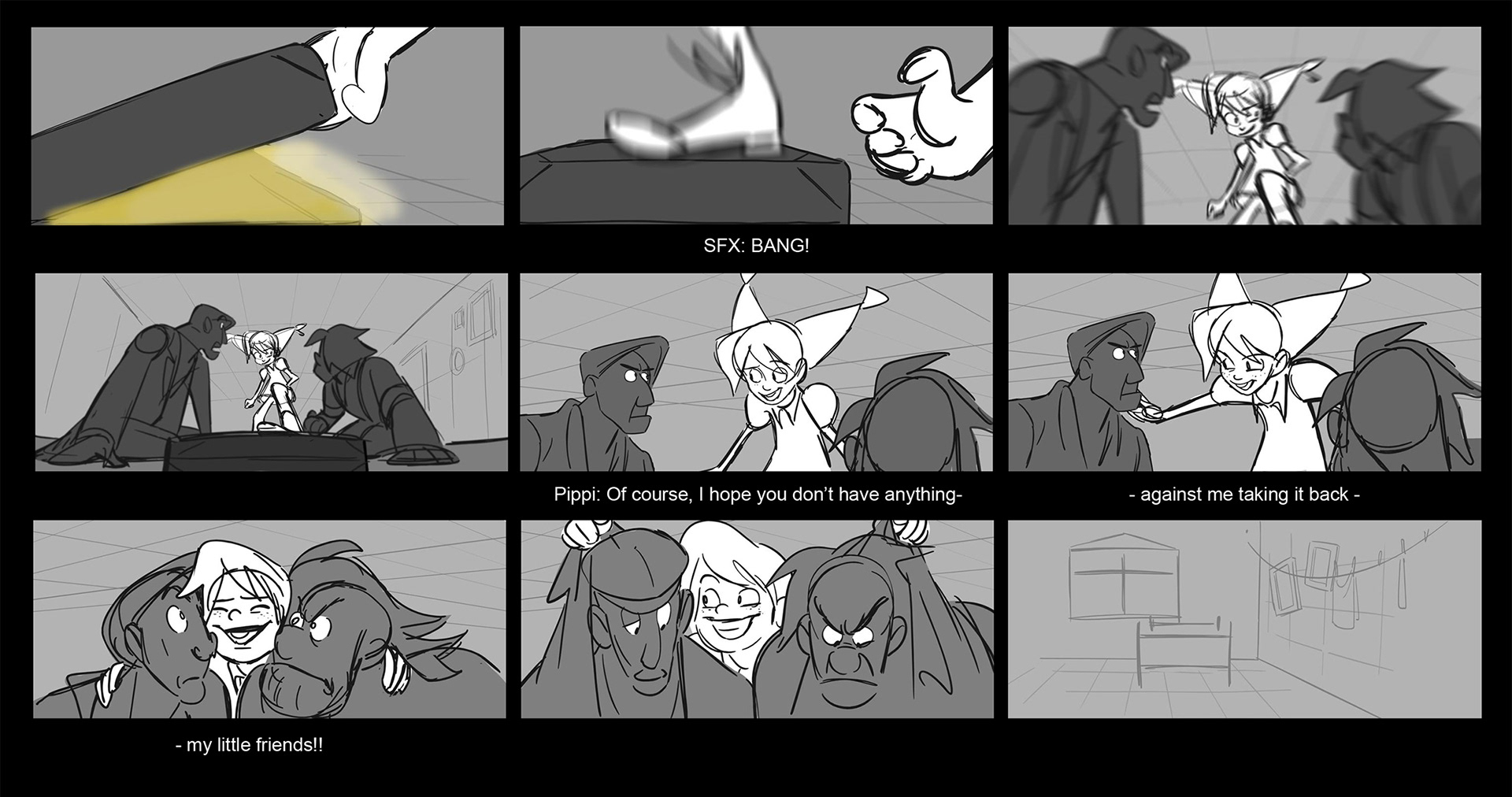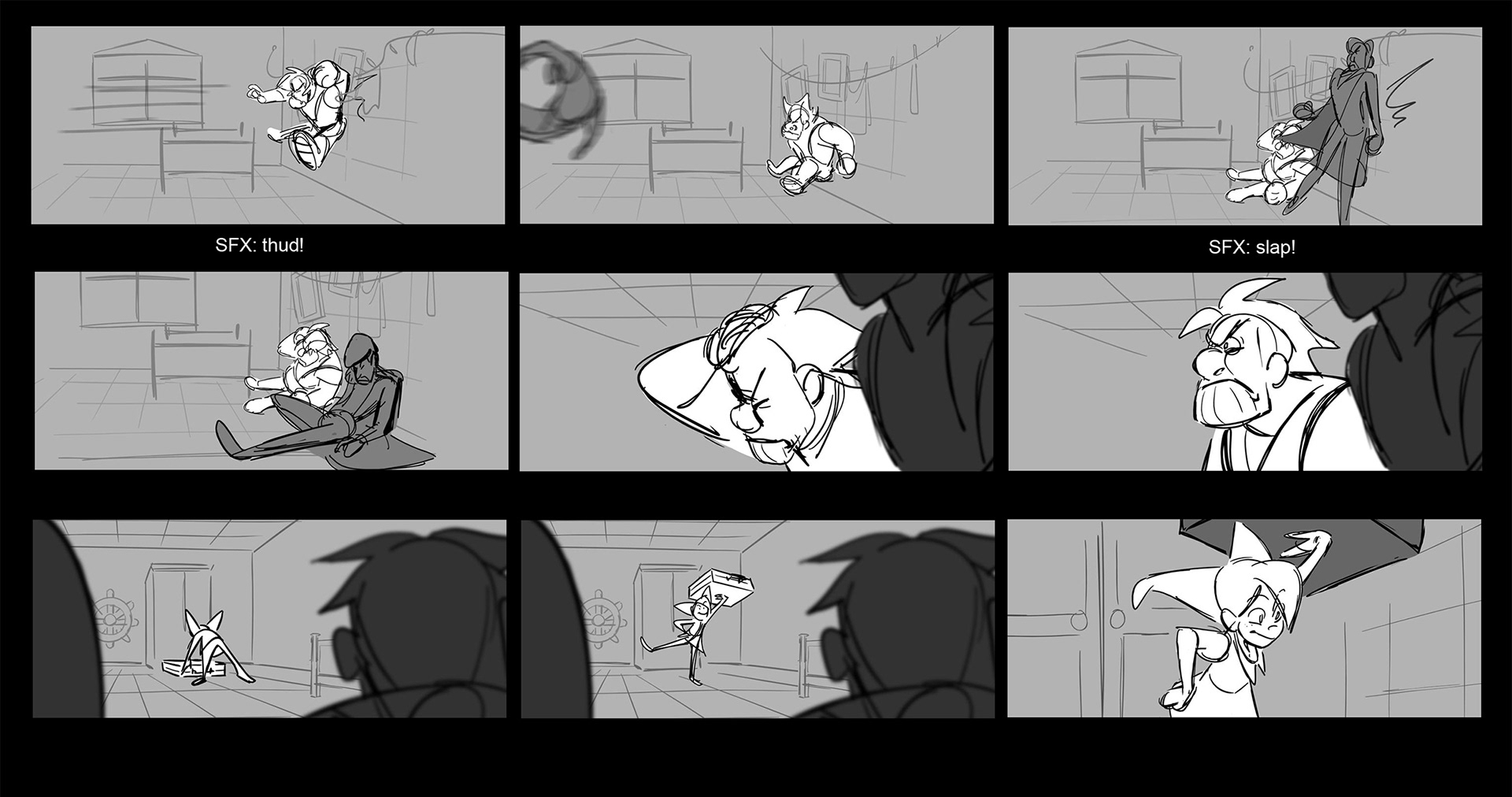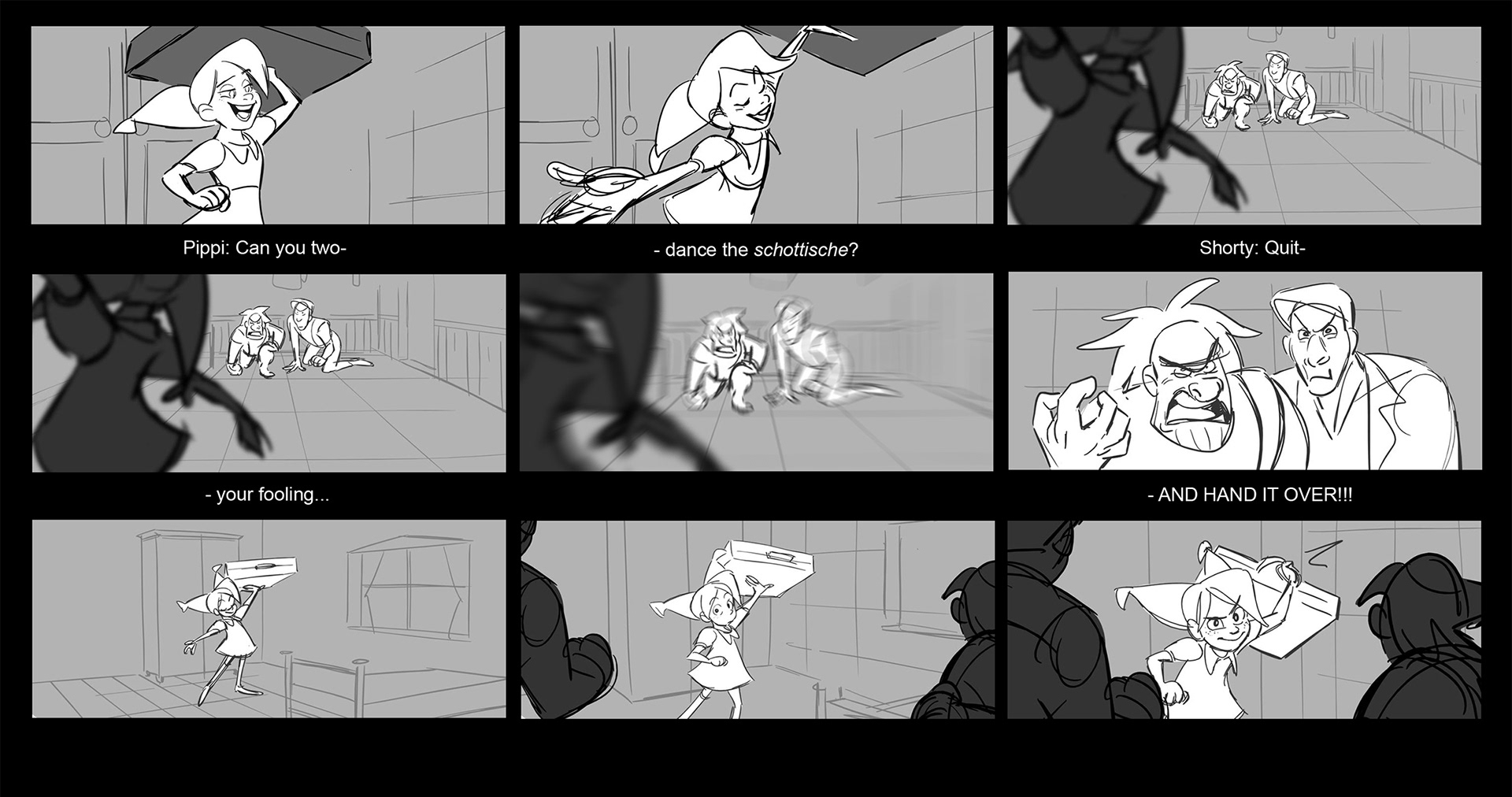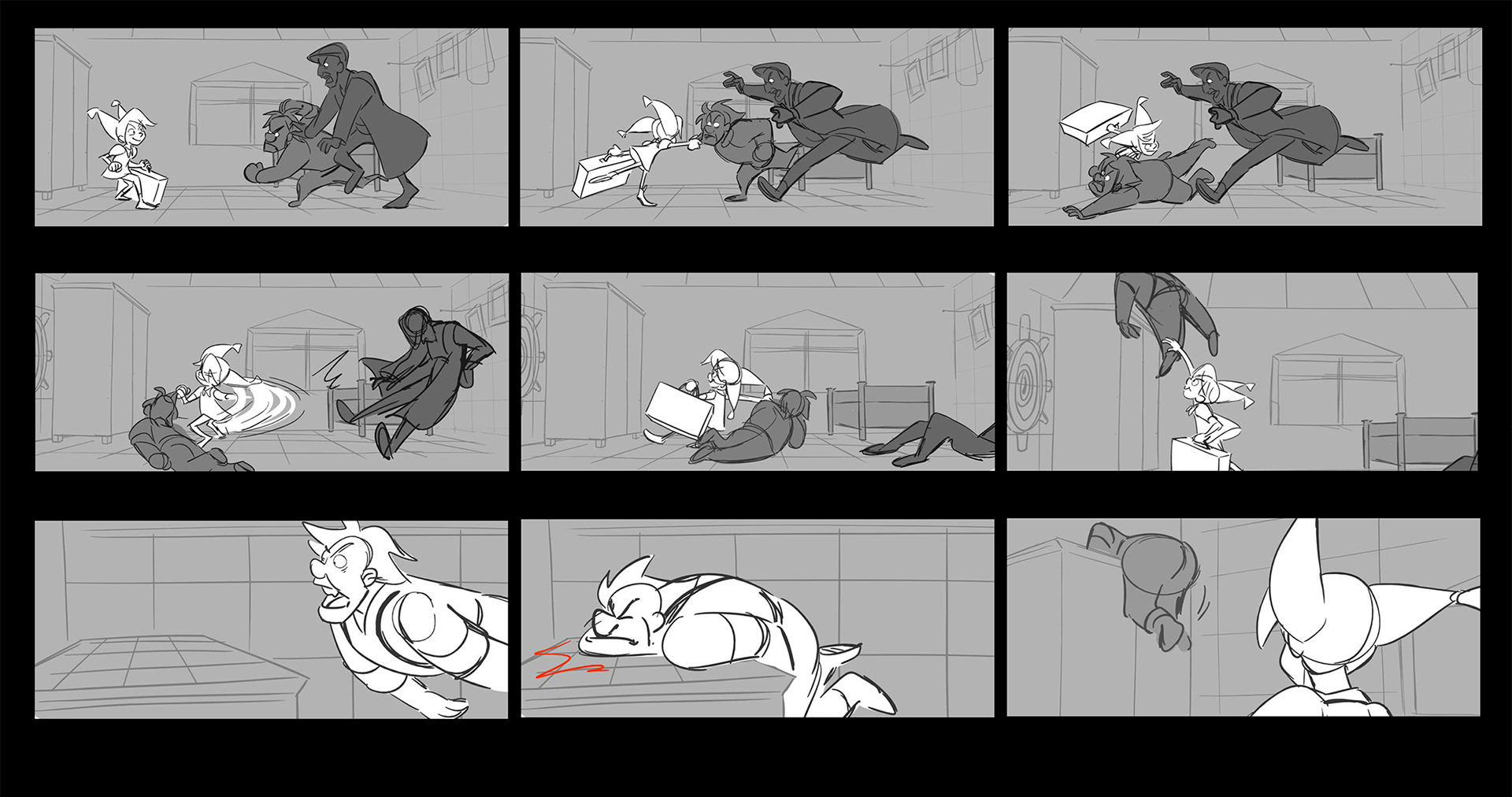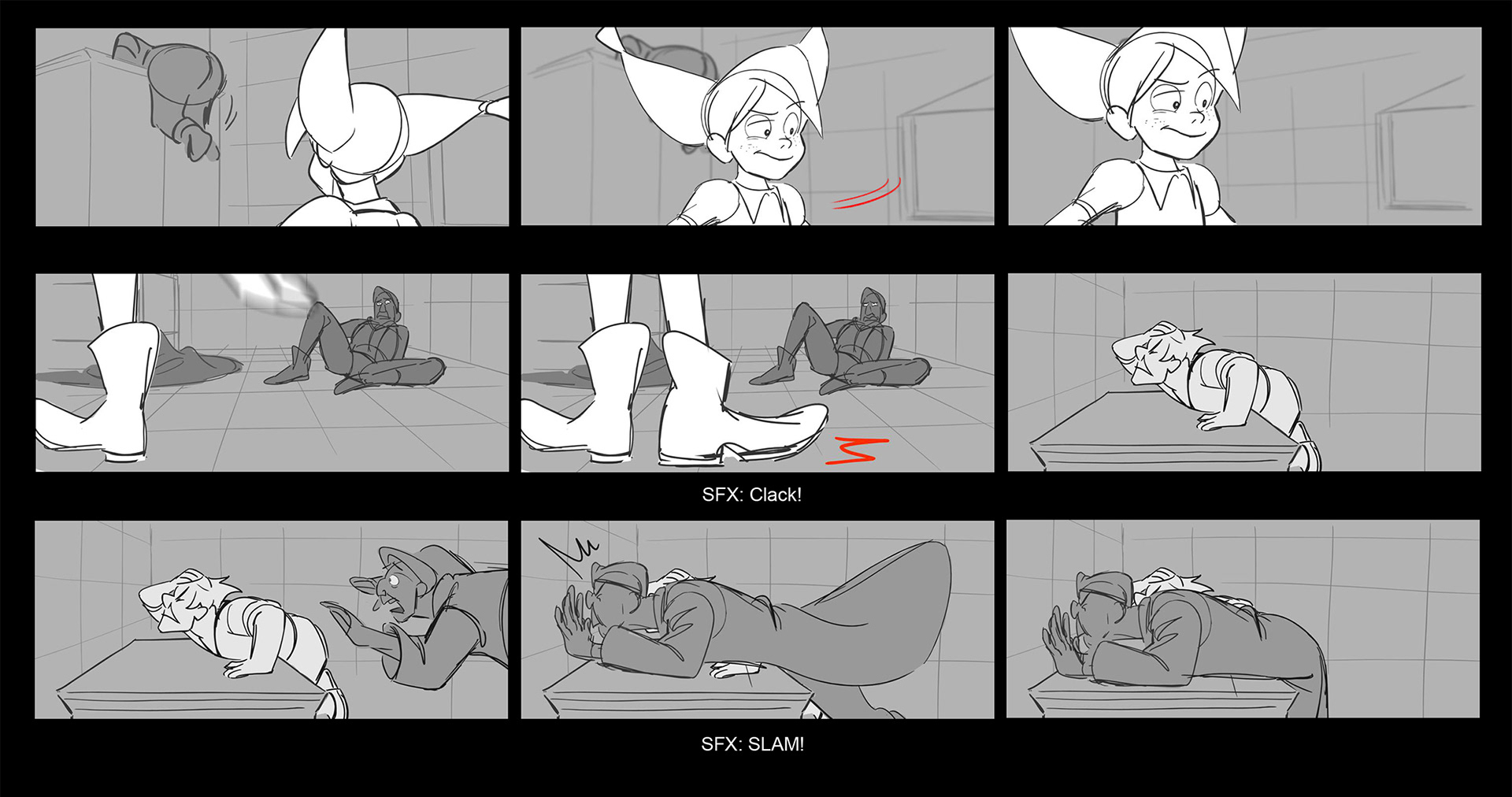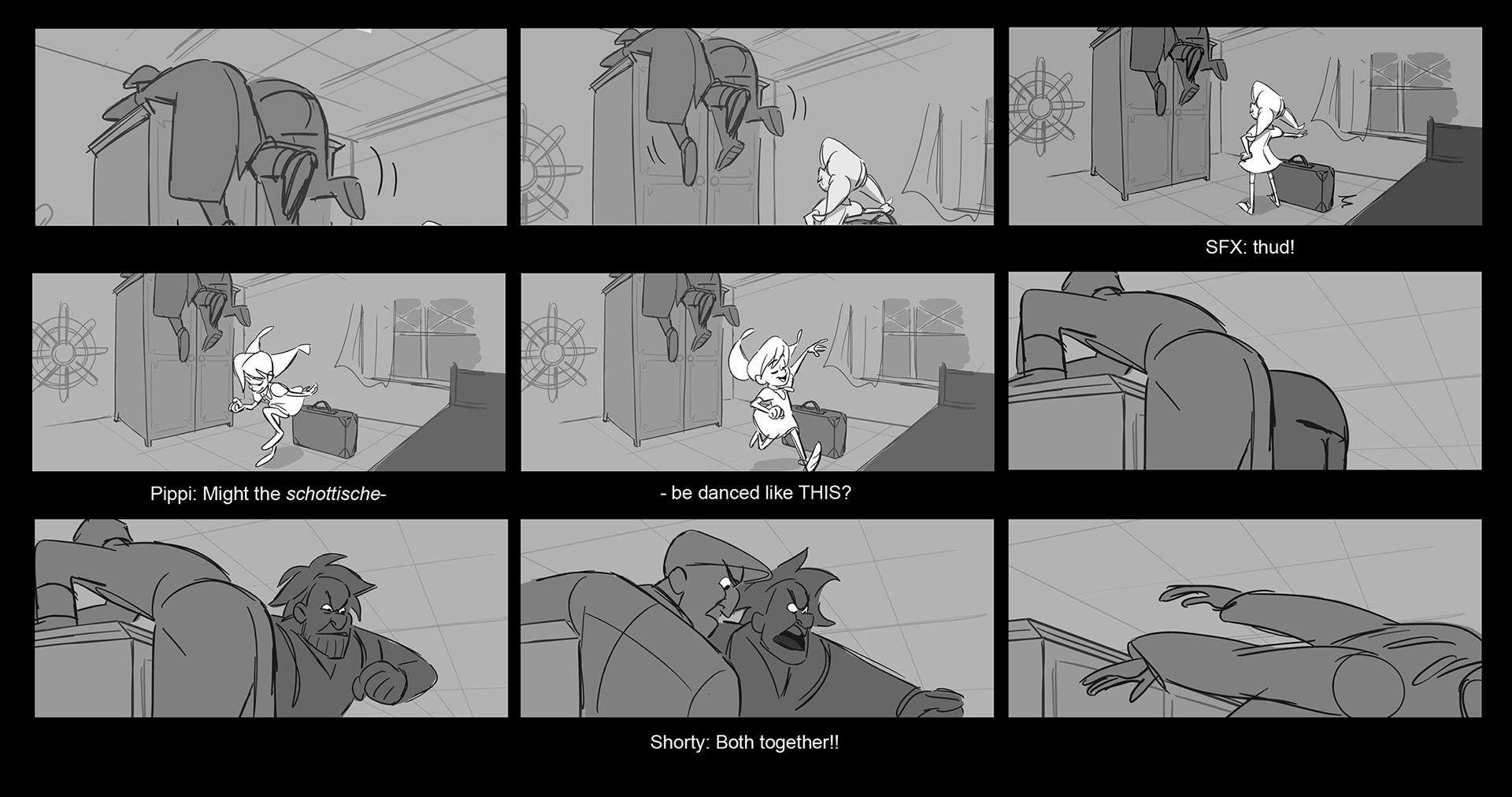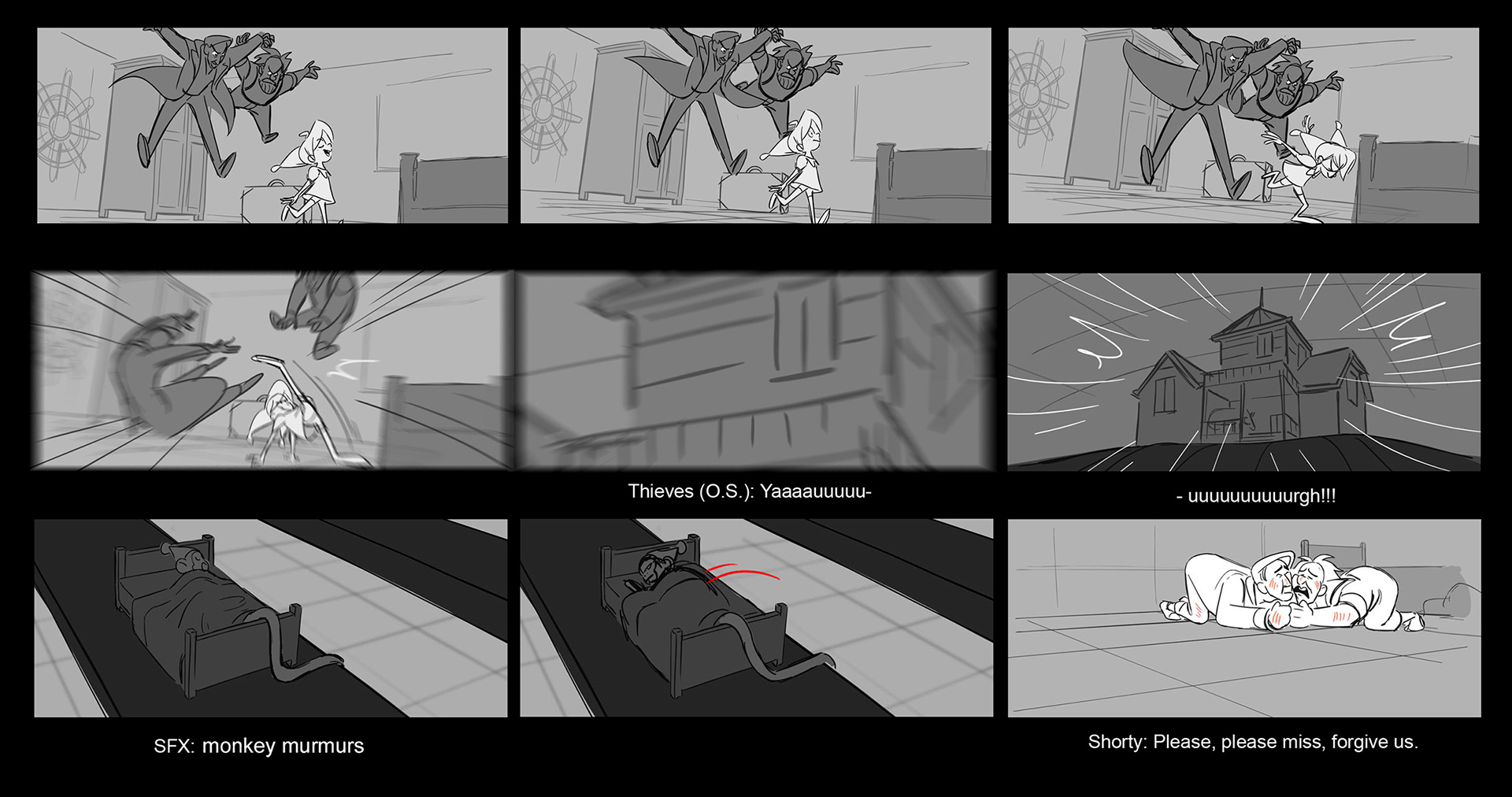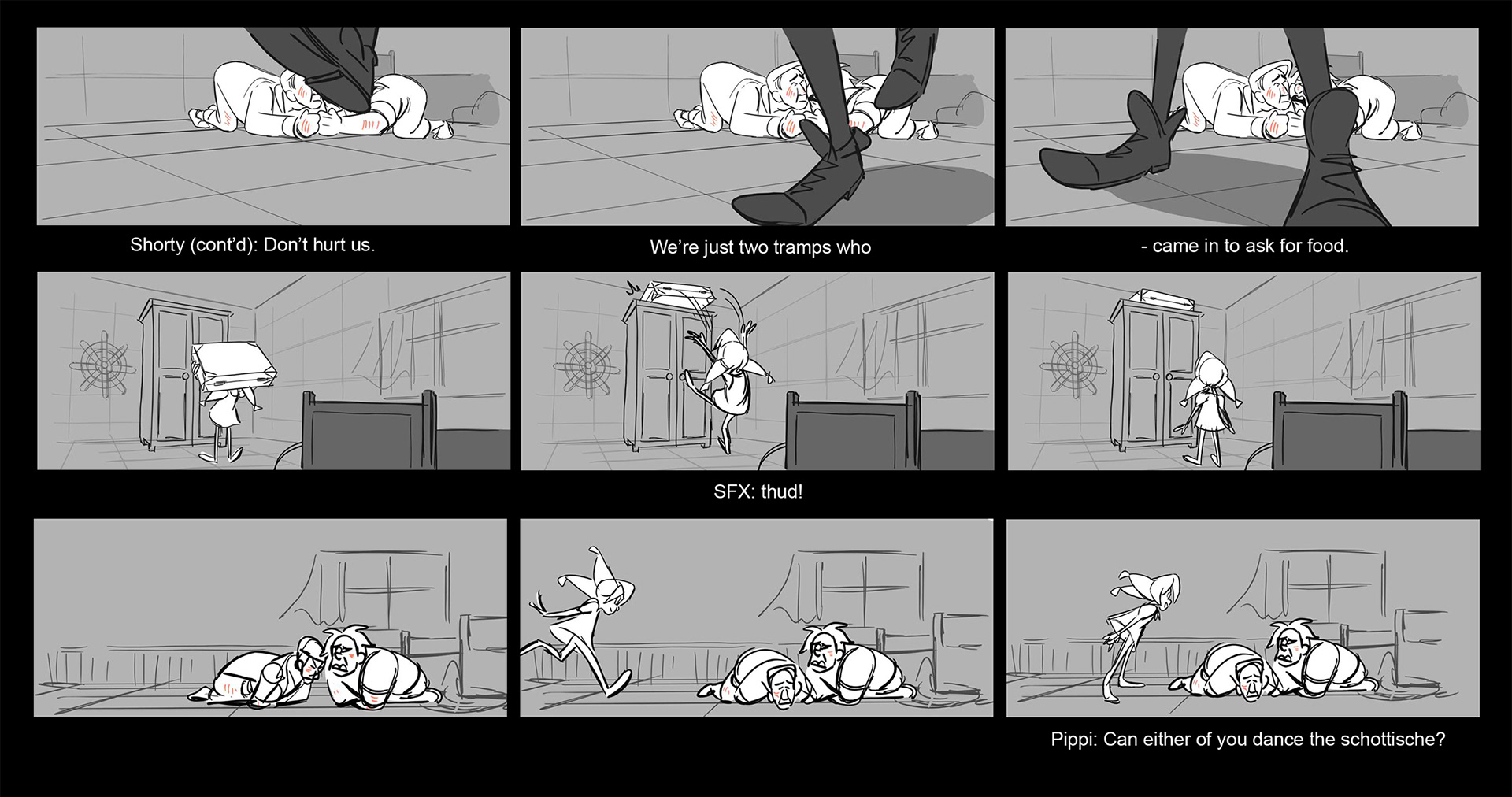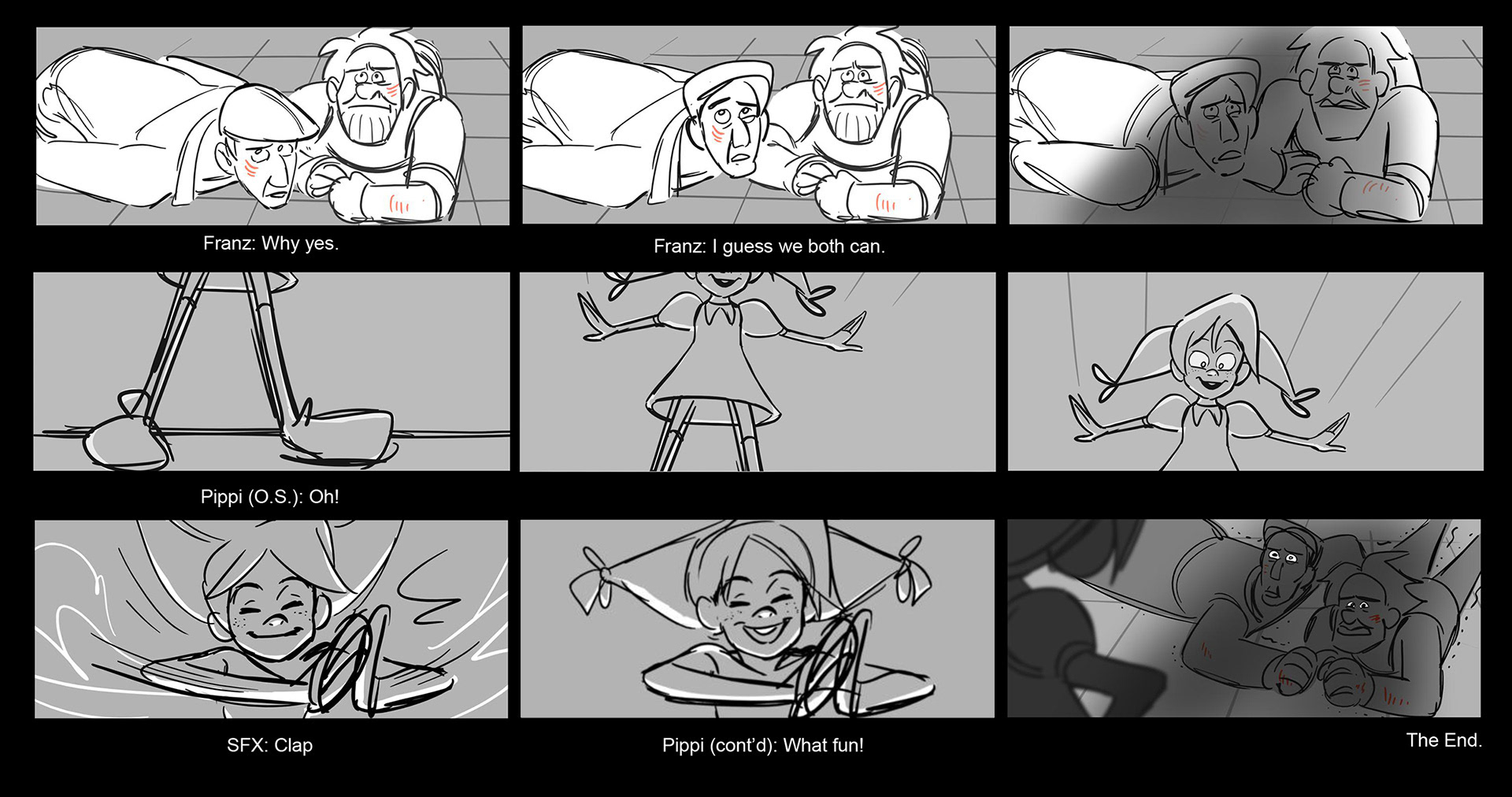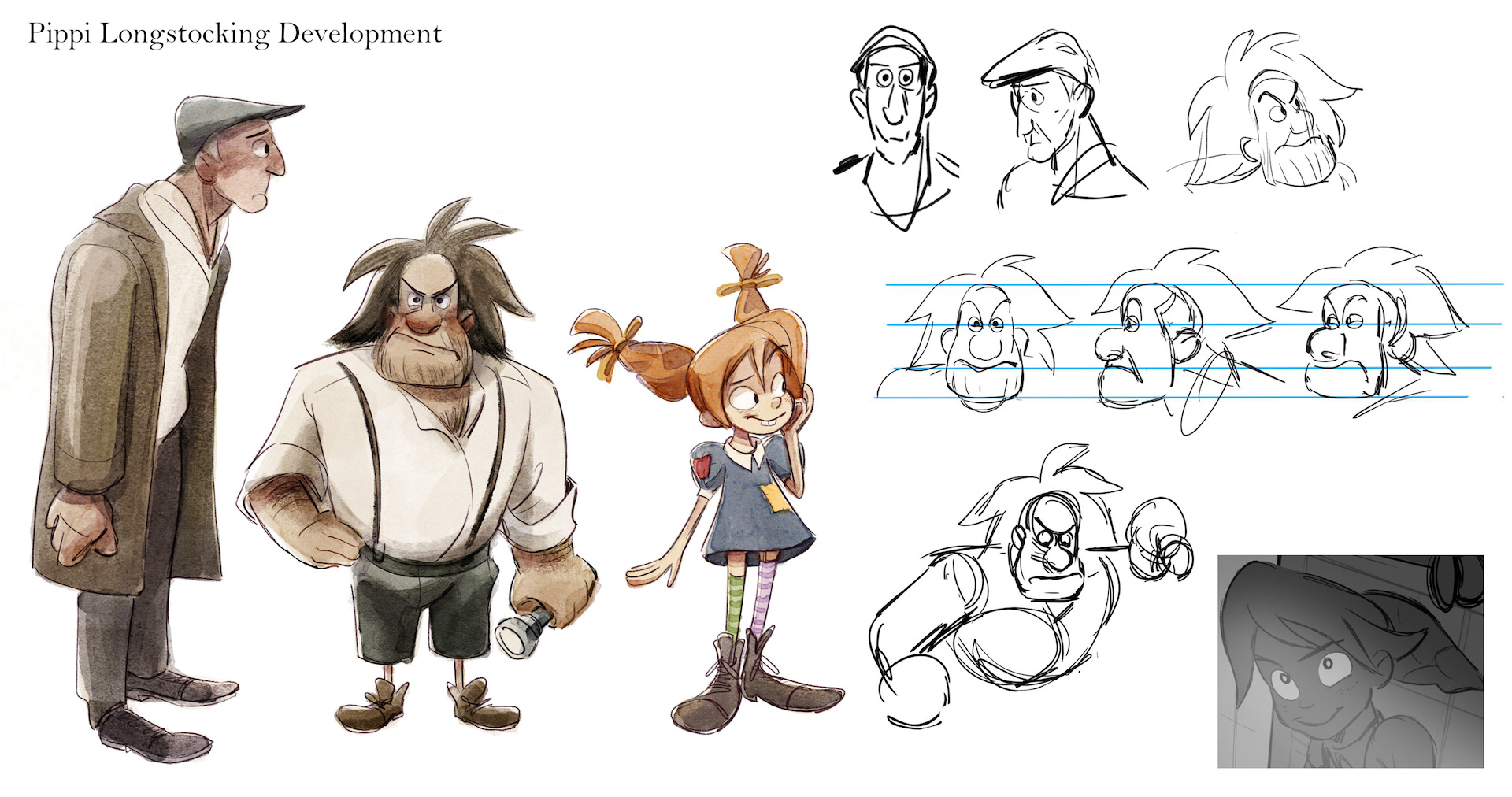 A man has a hard time letting go of the inevitable.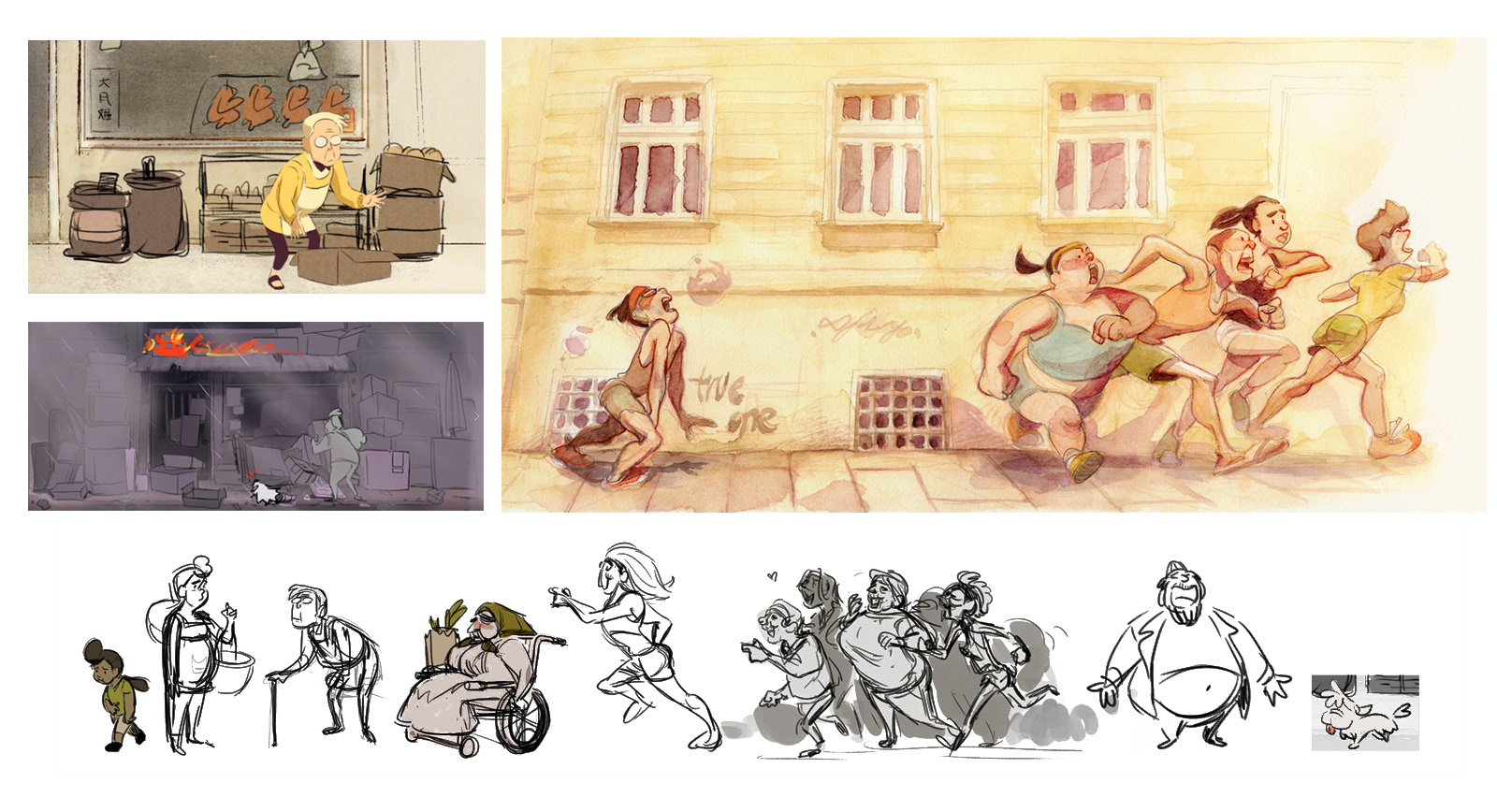 The following is a timed laica reel with sound.
Ella and her brother hit the arcades.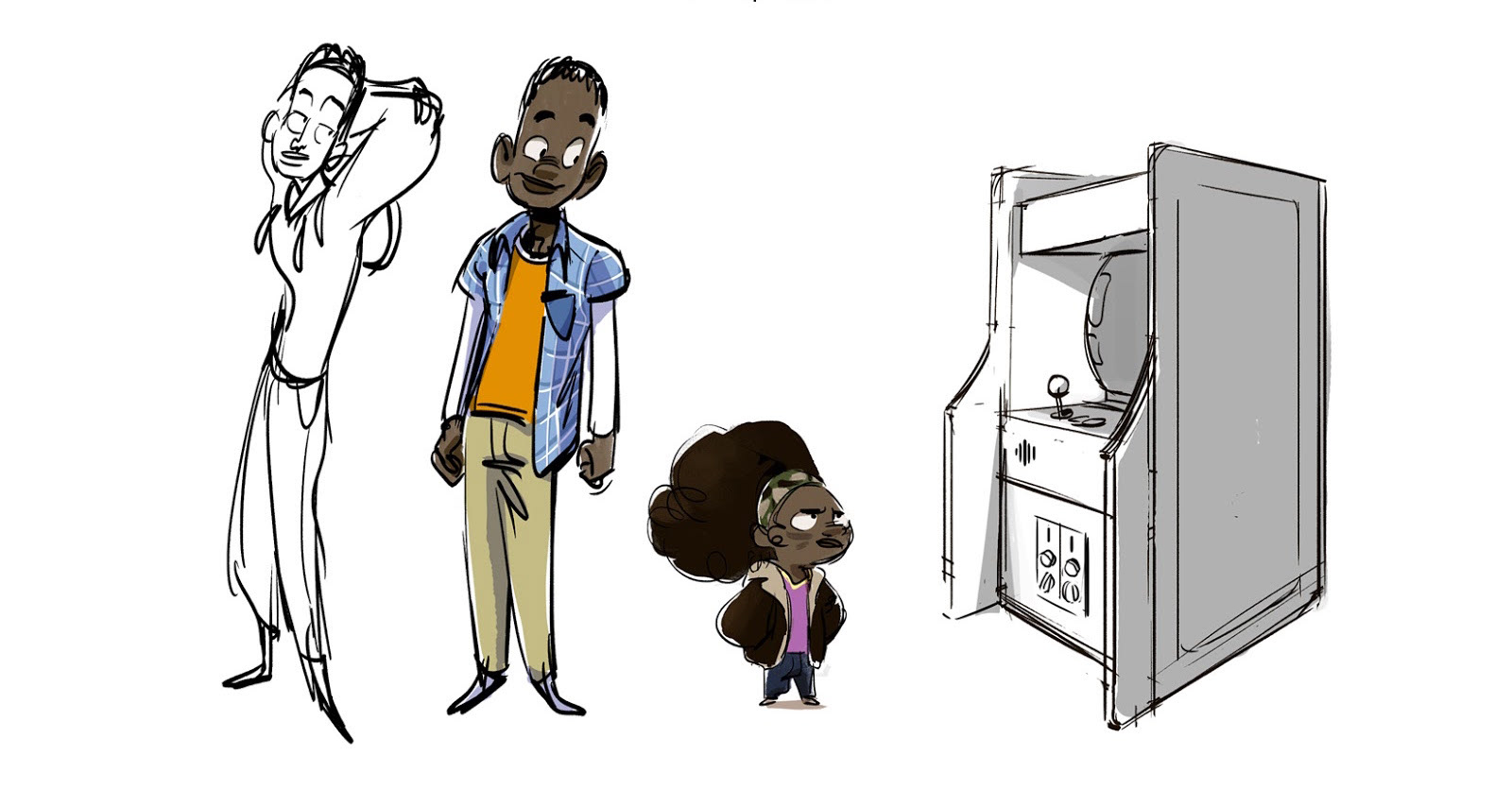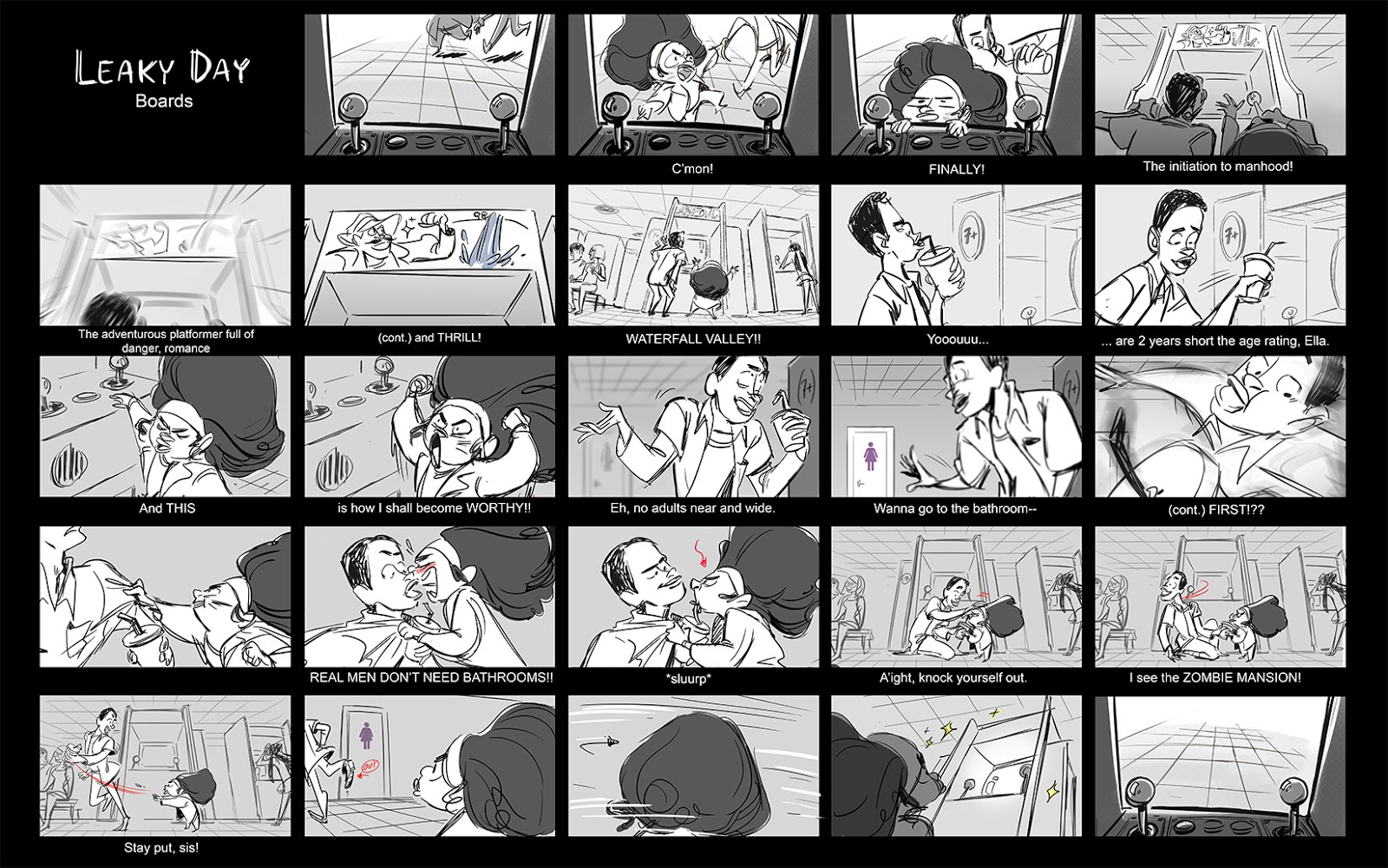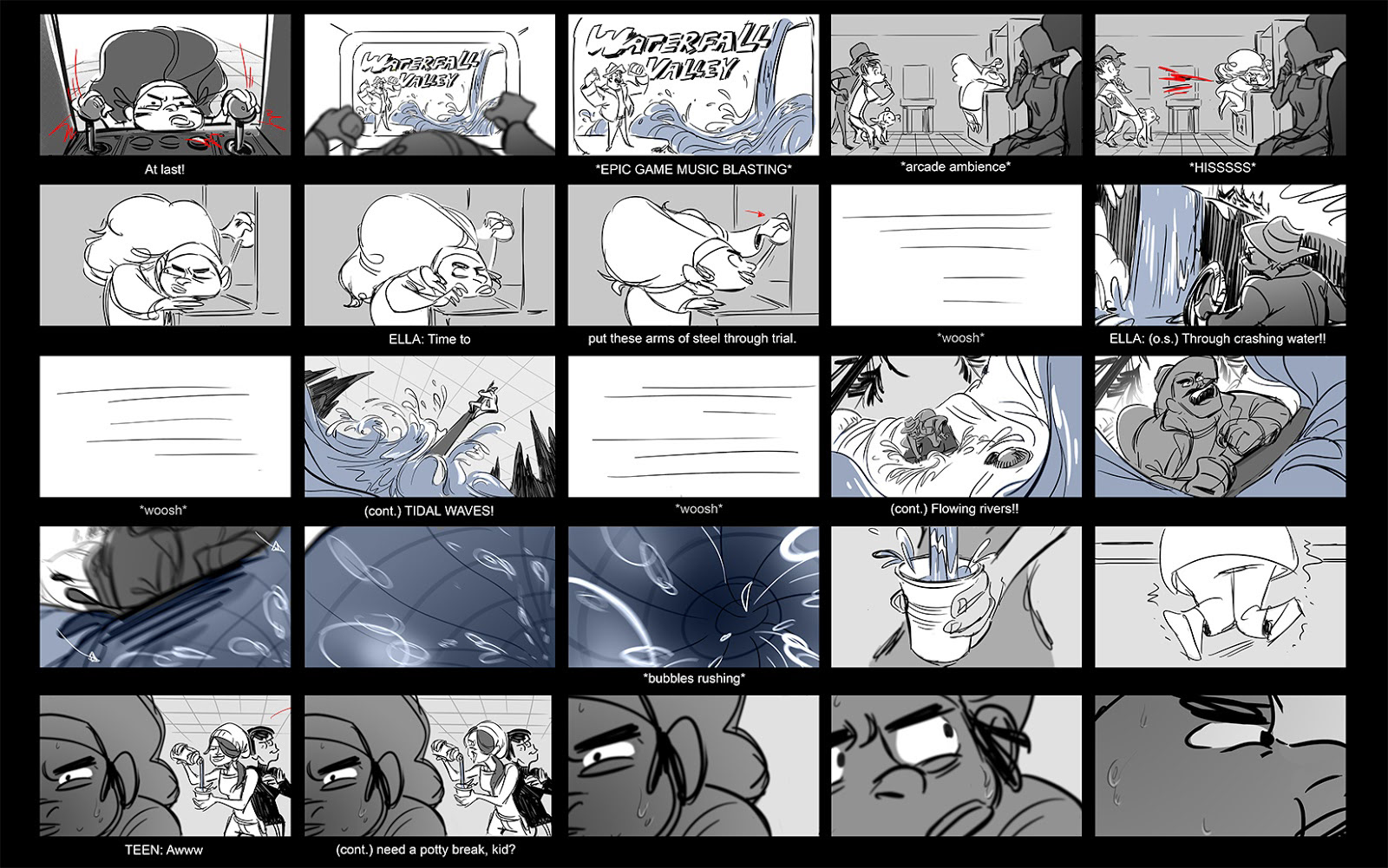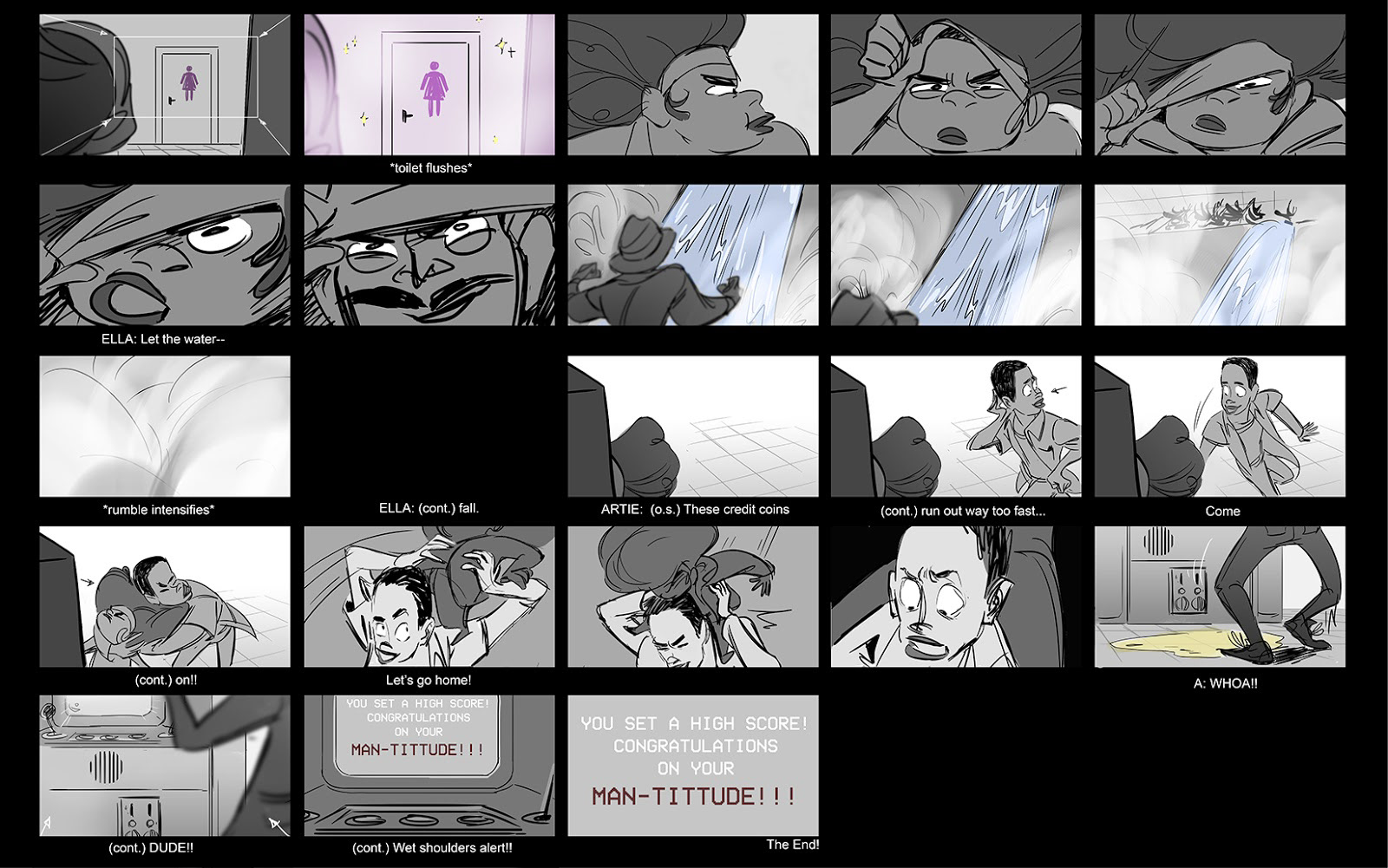 NOMNOM
Personal Film
Two chefs close shop every day in a battle of elements!
To view the completed film and my boards,
click here
.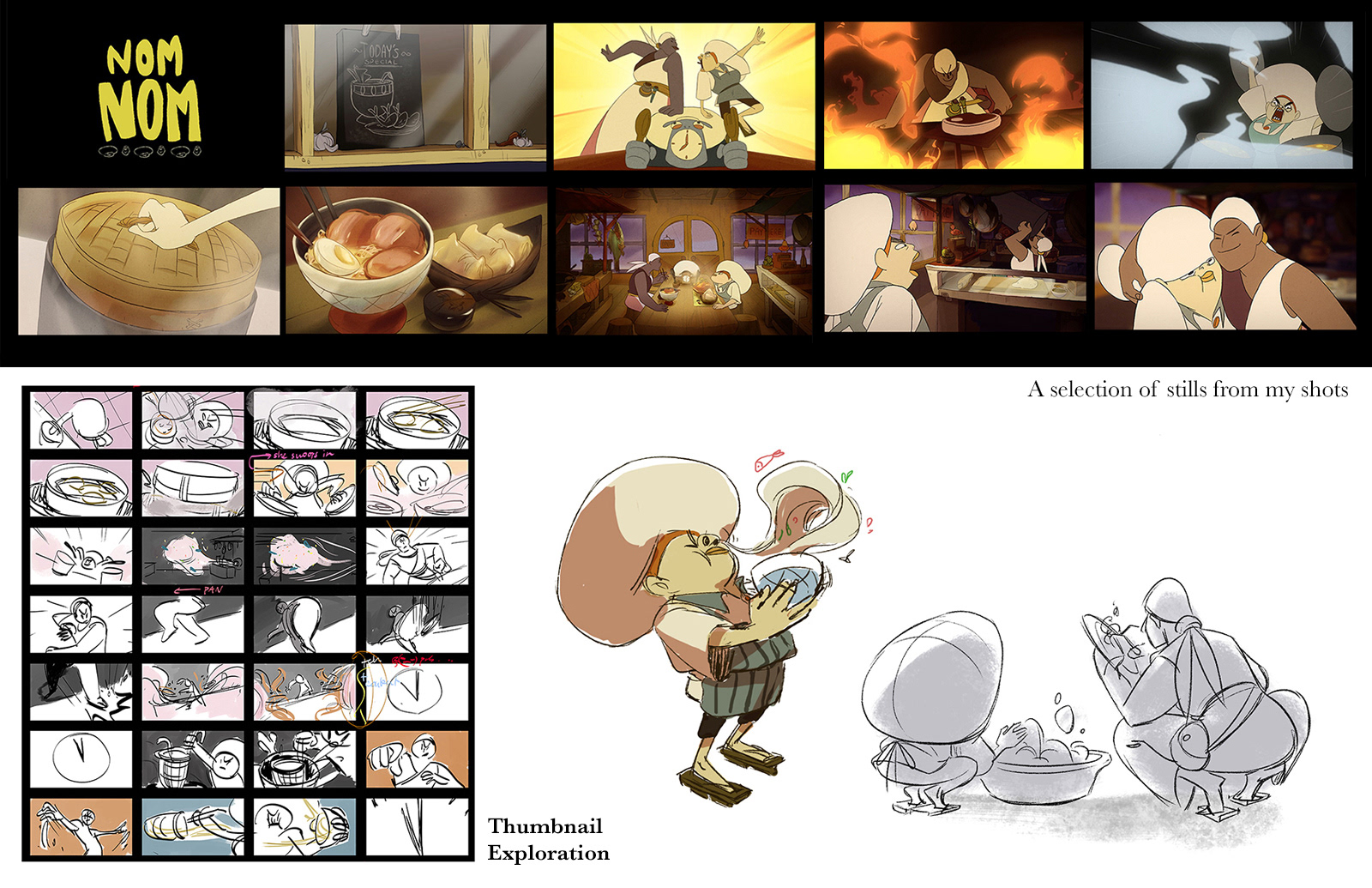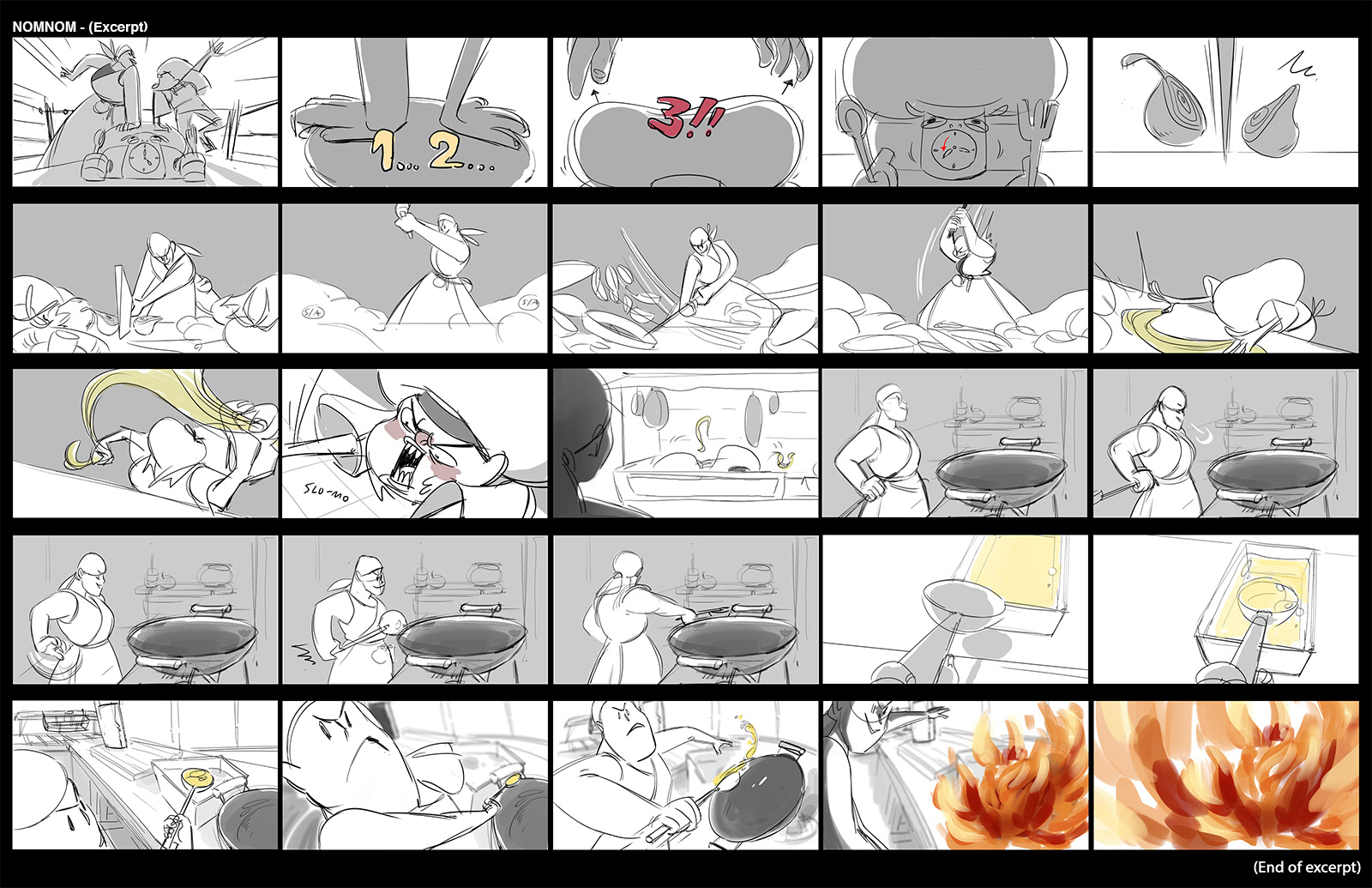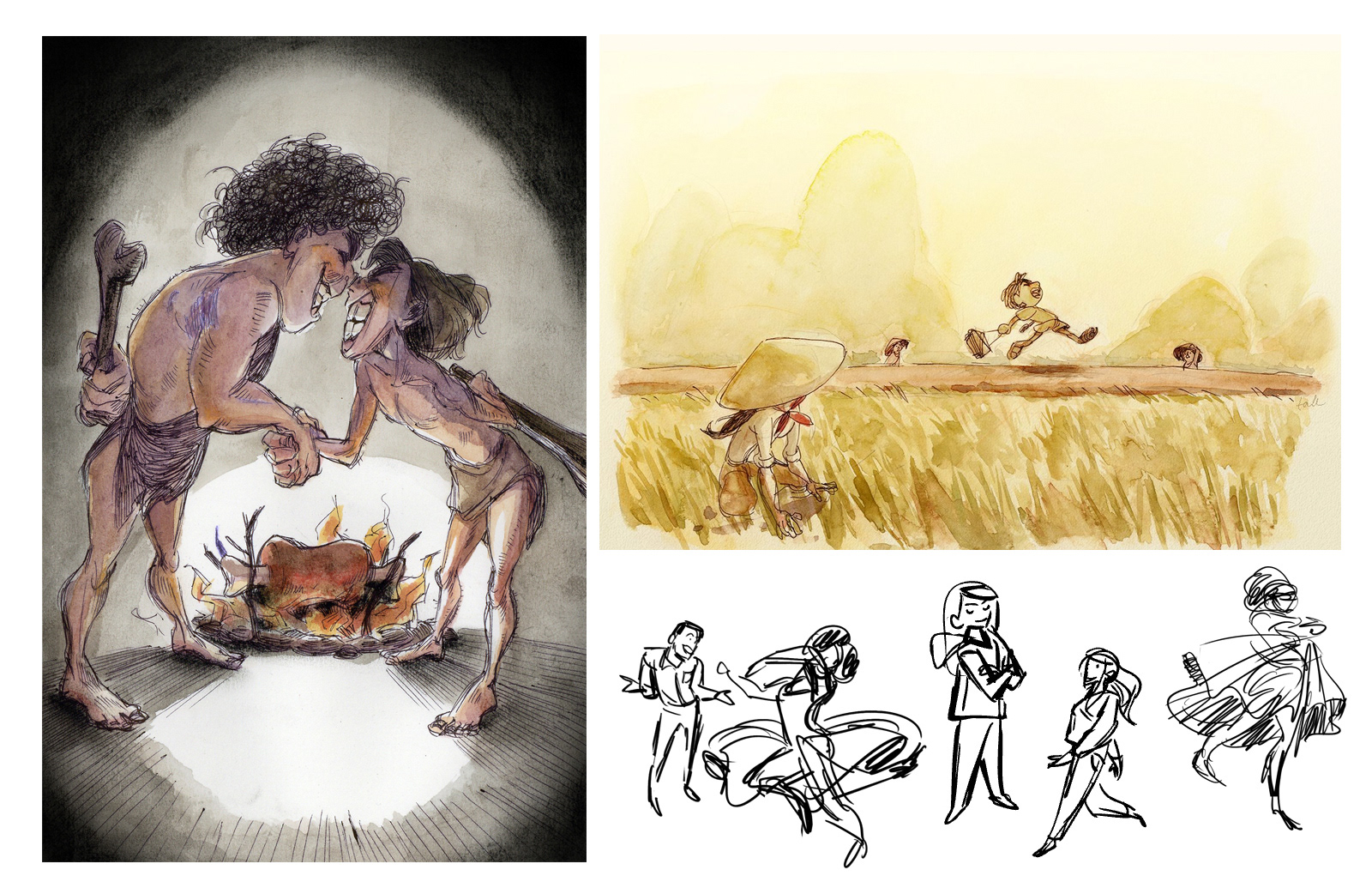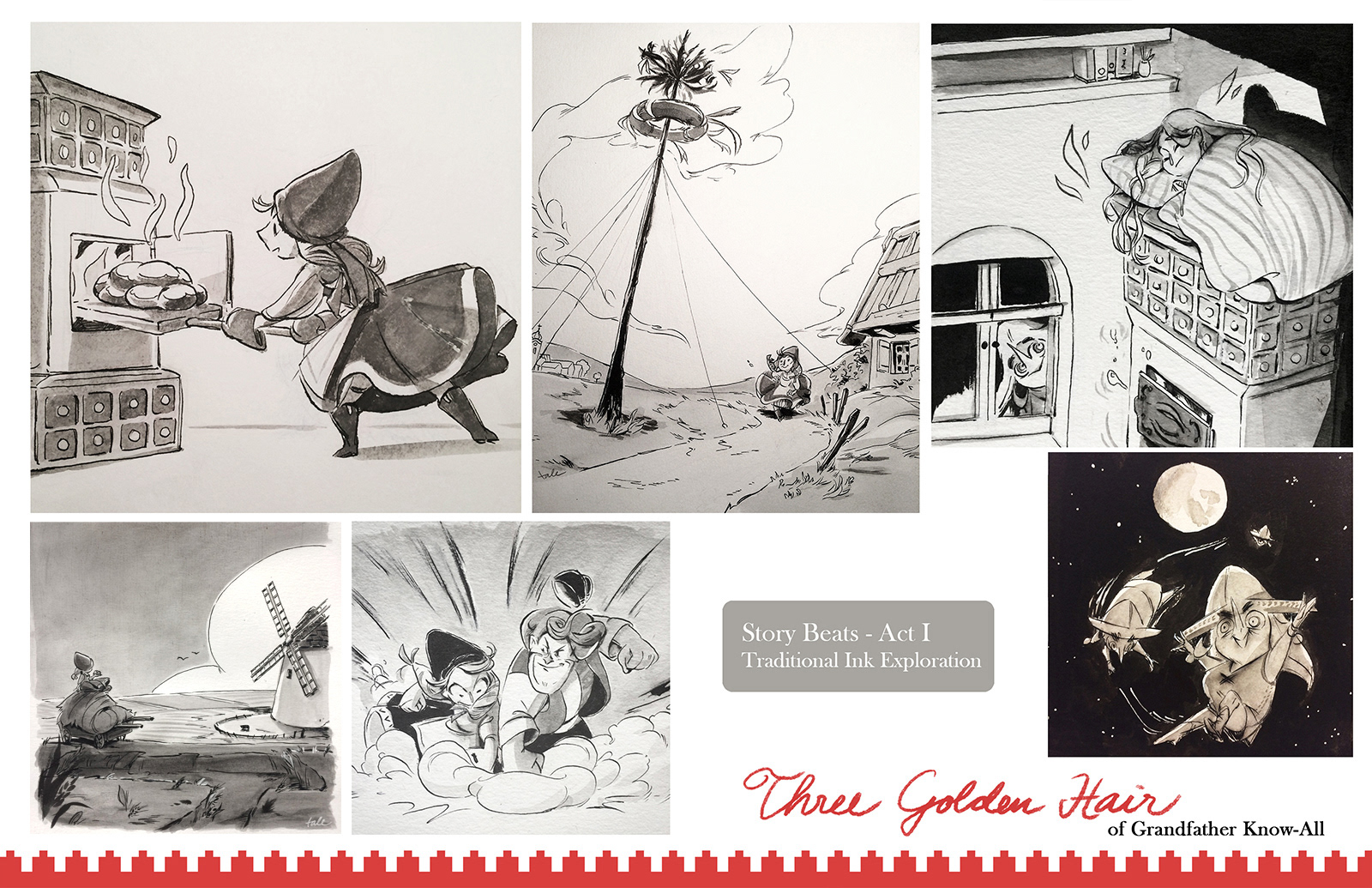 A story about my mom. 
Click on the first panel to start reading.